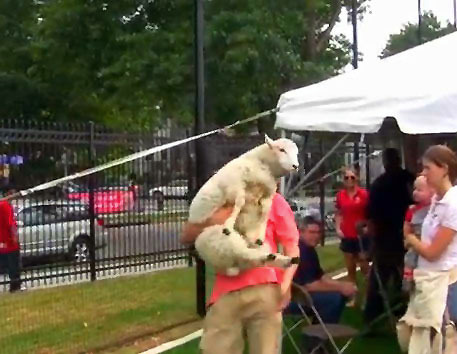 The Chicago Bears wrapped up the 2015 NFL Draft on Saturday afternoon when they selected offensive tackle Tayo Fabuluje in the sixth round, and the pick capped off an interesting three-day stretch for new G.M. Ryan Pace and company.
Now with several new players in the fold and the undrafted free agency period still ongoing, we thought it would be appropriate to appraise just where the Bears are right now, and which positions they still need to strengthen as the season approaches.
Positions Strengthened:
Wide Receiver
Drafting Kevin White in the first round not only gave the Bears a tremendous, speedy wideout for Jay Cutler to throw the ball to, but it also helps take a huge amount of pressure off of Alshon Jeffery on the other side of the field. It should really open up their vertical passing attack, and adding White as a guy that can make plays underneath and over the top will prevent defenses from feeling too comfortable against the Bears' offense.
Offensive Line
The additions of Fabuluje and Hroniss Graus were both really smart moves by Pace, and it gives the Bears a ton of options on their offensive line. Will Graus line up at center, with Will Montgomery moving to guard and Kyle Long kicking out to right tackle? Will Fabuluje win the job at right tackle and leave Graus competing with Montgomery for the starting center job?
Having a ton of offensive linemen is a great problem to have, and Adam Gase and John Fox will have plenty of decisions to make with two really smart picks.
Defensive Tackle
The Bears were likely going to rely on Jeremiah Ratliff as the nose tackle in Vic Fangio's new 3-4 defense, but adding Eddie Goldman out of Florida State means that doesn't have to happen. The Bears now have some depth at the position, but more importantly they have a guy who could be a future star in the NFL, and a guy that should really help in their run defense.
Positions Requiring Further Work:
Inside Linebacker
The Bears had an opportunity to draft an inside linebacker on several occasions in the first few rounds of the draft, but opted to focus on other needs instead. This team has approximately 627 options at outside linebacker in the 3-4 system, but they really don't have anybody that is a bonafide starter at the inside position. That has to change.
Defensive End
The Bears have a glut of defensive ends in their system, with guys like Jared Allen, Lamarr Houston, Willie Young, and Pernell McPhee all capable of playing the position (and all are likely to get looks at outside linebacker as well). There were a lot of talented pass rushers in this particular draft however, and the Bears could've added one that could be a building block in the future.