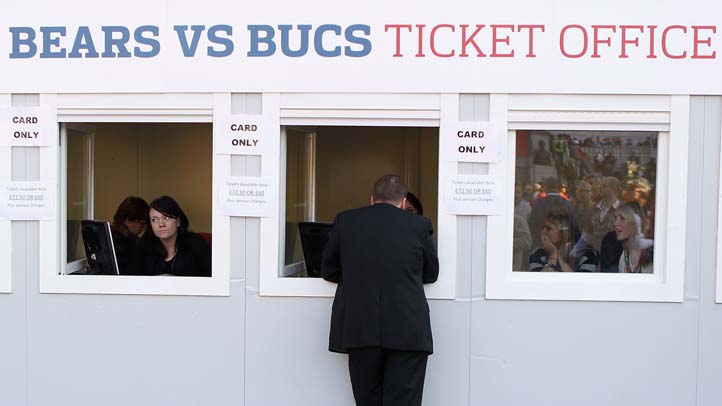 If you're not a Bears season ticket holder, your chance to buy individual tickets to Bears games comes on Friday. Tickets go on sale at 10 a.m.

The Bears share the details of ticket-buying below. Plan on spending plenty of time in virtual waiting rooms and laying out quite a bit of cash.
All Ticketmaster sales are via phone and Internet only. Fans may charge by phone at (800) 745-3000 or (800) 943-4327 for the hearing impaired, or on-line at www.ticketmaster.com. Tickets are priced at $76.00 to $385.00 for preseason games, and $101.00 to $410.00 for regular season games. For regular season games, there is a limit of four tickets per customer per game. For preseason games, there is no limit on how many tickets may be purchased.

As Grizzly Detail wrote on Monday, demand for Bears tickets is stable, despite what's happening in the rest of the league.

Though tickets cost at least $100 just to get in -- let's not forget the Bears have the third-highest ticket prices in the league -- and the fact the Bears didn't make the playoffs in 2011, fans are still buying up tickets. Will you join the crowd?

Tell us in the comments or on Twitter.
Copyright FREEL - NBC Local Media