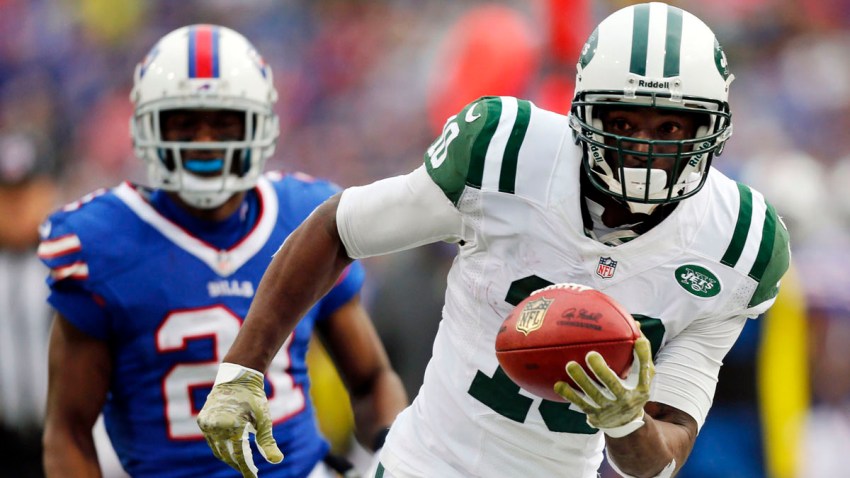 The Chicago Bears were hoping that a suitable option would emerge on their roster to replace Marquess Wilson, but after one didn't, they were forced to dip into free agency on Saturday morning and signed Santonio Holmes to a 1-year contract.
Earlier in his career, Holmes was a machine for the Pittsburgh Steelers and the New York Jets, picking up over 50 catches a season in five consecutive campaigns (including a career high 79 receptions for 1248 yards in 2009). Over the past two seasons however, things have changed dramatically for Holmes, as he has dealt with injuries and overall inconsistency. In 2013, he started 11 games but only managed 23 receptions for 456 yards and a touchdown, and he has remained a free agent ever since the season ended.
The Bears worked Holmes out earlier in training camp, but hadn't offered him a contract because they hoped they would get another candidate to emerge as a viable third wide receiver. Losing Chris Williams to a hamstring injury hurt them in that regard, and Eric Weems and Micheal Spurlock didn't seem to blow the coaches away either. Bringing in a veteran like Holmes makes sense not only because of his past successes, but also because he is a cheap gamble at this point in training camp.