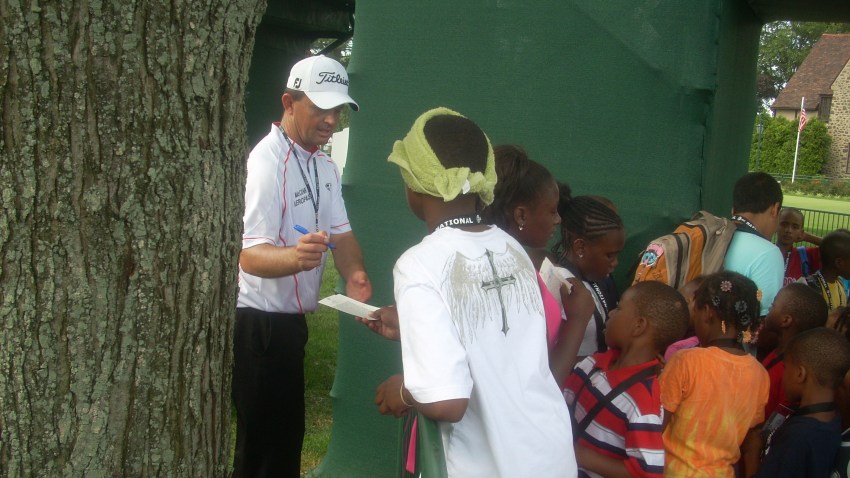 The Chicago Bears weren't attracted a bountiful crop of talent on the second official day of free agency when they agreed to three-year deals with safety Antrel Rolle and wide receiver Eddie Royal.
The team actively pursued Rolle from the word go , and on Wednesday night he agreed to a three-year deal that will pay him a guaranteed $5 million, with the potential to make $11.25 million over the life of the contract. The Bears were interested in signing Rolle in 2010 but opted instead to bring in Defensive End Julius Peppers.
As for Royal, whose financial terms were not yet disclosed, his presence will help ease the loss of Brandon Marshall, who was dealt to the New York Jets late last week.
Royal provides an excellent third receiving option for Jay Cutler, who will likely make big-time use out of both Martellus Bennett and Alshon Jeffery in the coming year. Matt Forte could also help shoulder some of the burden as well.
The Bears do still have some serious needs to fill, with linebacker and defensive tackle both certainly still on the docket, but with the Royal and Rolle deals done, the team has at least made a serious improvement to a roster that was in desperate need of an overhaul.
(function() { function async_load_poll() { var exscript_poll_script = document.createElement("script"), head = document.getElementsByTagName("head")[0]; exscript_poll_script.type = "text/javascript"; exscript_poll_script.src = "https://www.excitem.com/nbc/s_embed.php?id=3889"; head.appendChild(exscript_poll_script); } if (window.attachEvent) { window.attachEvent("onload", async_load_poll); } else { window.addEventListener("load", async_load_poll, false); }})();