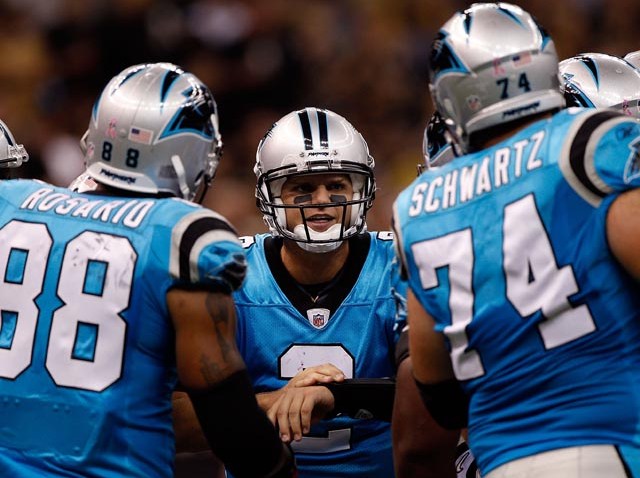 The Chicago Bears may be talking about having Jordan Palmer being the back-up quarterback when the regular season begins in September, but their actions are speaking louder than those words in recent weeks.
They got things started at the NFL Draft in May when they drafted QB David Fales out of San Jose State University in the sixth round. If that signal wasn't clear enough that the team is planning on making Palmer earn the role, the team made another move on Thursday night, announcing that they had signed QB Jimmy Clausen to a contract.
Clausen himself broke the news that he has signed with the team on his Twitter account earlier in the evening:
Excited to start a new chapter with the @ChicagoBears ! Blessed to have this opportunity and looking forward to getting started!! — Jimmy Clausen (@JimmyClausen) June 5, 2014
The quarterback was a standout at the University of Notre Dame before being drafted by the Carolina Panthers in the 2010 NFL Draft. He started 10 games for the team before they drafted Cam Newton with the first overall pick, and he threw for 1558 yards and three touchdowns during his stint with the team. He also threw nine interceptions during that time, and completed 52.5% of his passes.
In order to make room on the roster for Clausen, the Bears also announced that they had waived linebacker Lawrence Wilson, who spent seven weeks with the team's practice squad during the 2013 regular season.