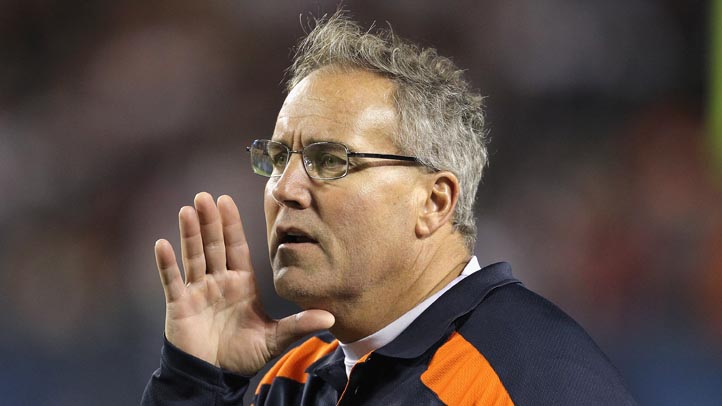 The Bears announced Tuesday that they had given special-teams coordinator Dave Toub a two-year contract extension.
The contract, rumored to be worth $1 million a year, would make Toub one of the highest-paid special teams coaches in the league, according to Brad Biggs of the Chicago Tribune.

Toub has been one of the stars of Lovie Smith's staff since joining the Bears in 2004. His talents were recognized not long after the 2011 season ended, when the Miami Dolphins interviewed Toub for their head coaching vacancy. The contract extension will keep Toub here for another two years.

The Bears were smart to not let him get away; the special teams unit has been the Bears most successful and consistent of Smith's tenure. Devin Hester became the league's most-feared punt returner, returning 17 kicks for touchdowns in six seasons. The Bears also excelled at stopping other team's returns, ranking second in the league at net punts in 2011. Eight Bears special teamers have been named to the Pro Bowl under Toub's tutelage; a particularly impressive feat considering that there are only four spots for special teams players.

Toub has become known for his creative play-calling and building schemes around his players' strengths. During the Bears first game with the Packers, the punt return unit ran a trick play that Packers' quarterback Aaron Rodgers called, "the greatest play he's ever seen." It involved using Hester as a decoy while Johnny Knox ran the ball back for a touchdown. Though it was called back for a ticky-tack penalty, it showed how skilled Toub is at using special teams to make an impact on the game.

The Dolphins won't be the last team to look at Toub for the head job, so the Bears were smart to lock him up for at least two more seasons.
Copyright FREEL - NBC Local Media