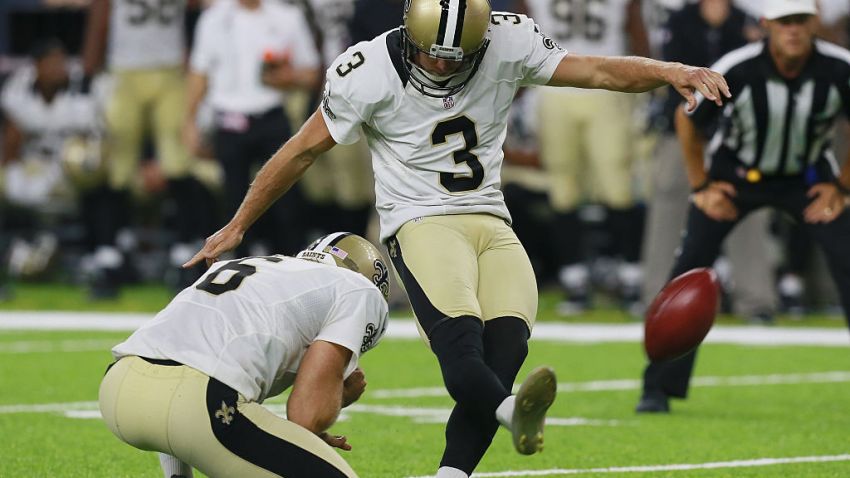 After the team released veteran kicker Robbie Gould on Sunday, the Chicago Bears moved quickly to find his replacement.
That replacement is Connor Barth, who was one of the final cuts of the New Orleans Saints over the weekend. Bears GM Ryan Pace announced the signing during a press conference Monday at Halas Hall, noting that Gould was released after Barth became available.
"These decisions aren't ever easy... I understand the personal side of it and take these things very seriously," Pace said, adding, "I want to emphasize the respect we have for Robbie Gould and what he's done for this franchise."
Barth has a career total of 139 made field goals, including a 23-for-28 performance a season ago with the Tampa Bay Buccaneers.
Barth has bounced all over the NFL in his career, including stints with the Buccaneers, Denver Broncos, and the Saints. Barth didn't appear in any regular season games for New Orleans after leaving Tampa Bay, but he will immediately be placed into a tough situation as he looks to replace Gould.
Gould has scored the most points in Bears history, surpassing kicker Kevin Butler in that category last season. He also ranks among the most accurate kickers of all-time, currently sitting in 10th place on the all-time field goal percentage list.