There's no longer a need to complain about the Bears lack of action on the offensive line during the 2012 off-season. Chicago signed Chilo Rachal, a guard who played for four seasons in San Francisco. Rachal will inject new blood into the line.

But before you get too excited, Rachal was part of a line that allowed Alex Smith to be sacked 44 times, the worst in the league. He started in three games and none of the 49ers postseason. The line did help the 49ers rank eighth in the league in rushing yards per game. The big thing he'll bring to the line is size. At 6-foot-5, he is at least two inches taller than Chris Spencer and Lance Louis.

And those are the exact men who Rachal will compete with for playing time. Spencer was a good addition last season but also serves as Roberto Garza's back-up at center. When Gabe Carimi returns to right tackle, Lance Louis is expected to move back to right guard.

Rachal gives the Bears a veteran presence and some depth at guard, but isn't a surefire starter on the first day. On the bright side, he does have the best name on the line since Olin Kreutz.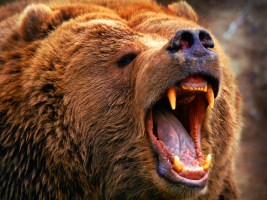 Check out Grizzly Detail: NBC Chicago's Bears blog features videos, photos, news, commentary and more. All the Grizzly Detail is right here.
Bear Down, Chicago.
Grizzly Detail on Twitter: @Grizzly_Detail

Copyright FREEL - NBC Local Media