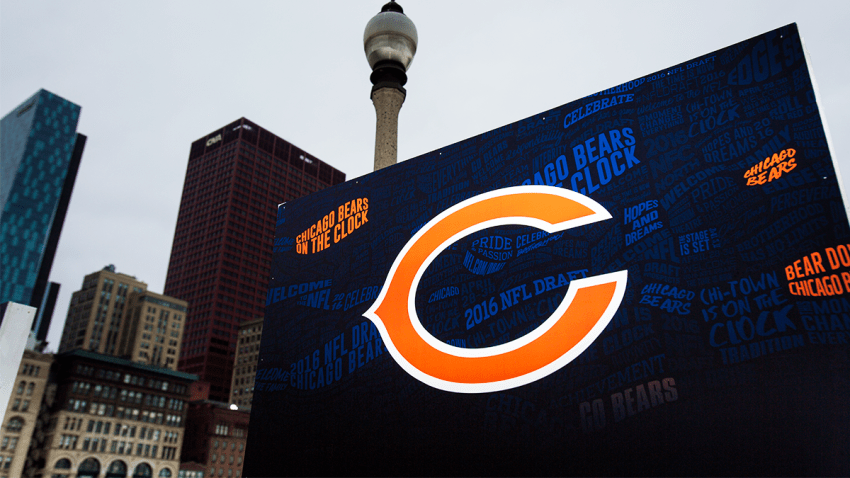 The Chicago Bears have wasted no time in getting their draft picks under contract, as the team announced that they have signed seven of the nine players they selected in the 2016 NFL Draft.
Second round pick Cody Whitehair highlights the list of players as the Bears prepare for their rookie mini-camp this weekend. Fourth round picks Nick Kwiatkoski, Deon Bush, and Deoindre' Hall all signed deals with the Bears, as did fifth-round pick Jordan Howard, sixth-round pick DeAndre Houston-Carson, and seventh-round pick Daniel Braverman.
The only two players that haven't signed contracts with the Bears are first round pick Leonard Floyd, whom the Bears traded up two spots to draft in the ninth overall position in the opening round, and third round pick Jonathan Bullard.
Even if the players aren't signed to deals before mini-camp begins, they will still be allowed to participate, according to NFL rules.
The Bears also announced that they had signed 10 undrafted free agents to contracts. Here is the full list:
Ben Braunecker, TE – Harvard
Dan Buchholz, OL – Duquesne
Taveze Calhoun, DB – Mississippi State
Don Cherry, LB – Villanova
Derek Keaton, WR – Georgia Southern
John Kling, OL – Buffalo
Darrin Peterson, WR – Liberty
Kevin Peterson, CB – Oklahoma State
Roy Robertson-Harris, LB – UTEP
Joseph Sommers, TE – Wisconsin-Oshkosh