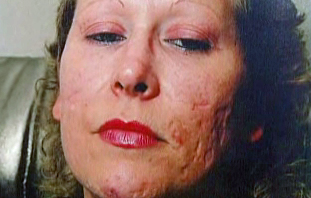 With the Chicago Bears hard up against the salary cap going into the 2013 season, it was clear before free agency earlier this year that the team was going to have to do some cutting.
They did clear out some unneeded weight in terms of salary with a variety of moves, including cutting J'Marcus Webb after training camp ended, but they weren't done yet.
That's because on Wednesday afternoon, the team agreed with defensive end Julius Peppers on a
restructured contract that will see his salary cap hit go down by nearly $2 million for the upcoming season.
As part of the deal, which was reported by Adam Jahns of the Chicago Sun-Times, among others,
Peppers' salary in 2013 will drop from $12.9 million to $9.9 million, with the $3 million difference being paid out as a signing bonus.
The bad part of the deal from the Bears' perspective is that the relief is only short-term. Peppers is still under contract with the team for both the 2014 and 2015 seasons, and his cap hit will rise in each of those campaigns, ultimately ending up at nearly $20.7 million in the final year of the contract.
According to Brad Biggs of the Chicago Tribune, this is the second time that Peppers' contract has been renegotiated since he originally signed a six year deal before the 2010 season.
With QB Jay Cutler approaching free agency, along with a slew of other key players on the roster, this restructured deal is going to make things a little bit more interesting for Phil Emery and company in the coming months. Will Peppers end up being jettisoned from the roster to make
more room for deals for Cutler and company, or will other players like Charles Tillman, Lance Briggs, and Robbie Gould end up leaving town as a result of the team's cap concerns.
Only time will tell, but as Peppers' new deal indicates, this saga is a long way from over. It's just beginning.