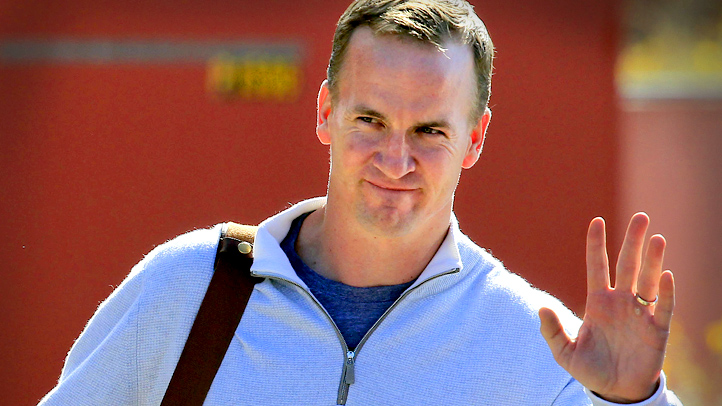 The Bears announced their tentative pre-season schedule today. Is April too early to start thinking about the Bears' August preseason schedule?
Of course not. Neither the Cubs nor the Sox are bringing about too much excitement and Derrick Rose and Jonathan Toews are injured. We need something to look forward to, so pre-season football it is!

The Bears will have two home games followed by two away games. Though the exact dates for the away games are known, the home games dates and times will be set at a later date.

-- Aug. 9-12, vs. Denver Broncos at Soldier Field: Peyton Manning's first pre-season snaps since going to the Broncos will take place at Soldier Field. Granted, he'll likely only take a few snaps before being yanked in favor of his back-up, Caleb Hanie. Remember him? We'll give him a warm welcome now that he's wearing another team's uniform.

-- Aug. 16-19 vs. Washington Redskins at Soldier Field: If the draft goes as expected, both RGs will be in town for the Bears second pre-season game. Our old friend Rex Grossman will likely get more snaps, but everyone will want to see Robert Griffin III, the quarterback out of Baylor who the Redskins are expected to take in the draft.

-- Friday, Aug. 24 at New York Giants, 7:00 pm: Mark your calendars for the Bears visit to New Meadowlands Stadium to take on the defending Super Bowl champions. The third pre-season game is usually where starters play the most, so fans will get a good chance to find out where the Bears rank among the league's best in a nationally televised game.

-- Thur., Aug 30, at Cleveland Browns: Chicago ends their pre-season with a visit to Cleveland for the game where players who still need to make an impression on coaching staff do their best. They will take on the Browns, a team who went 4-12 in 2011 and who is still unsure of their quarterback situation.
Copyright FREEL - NBC Local Media