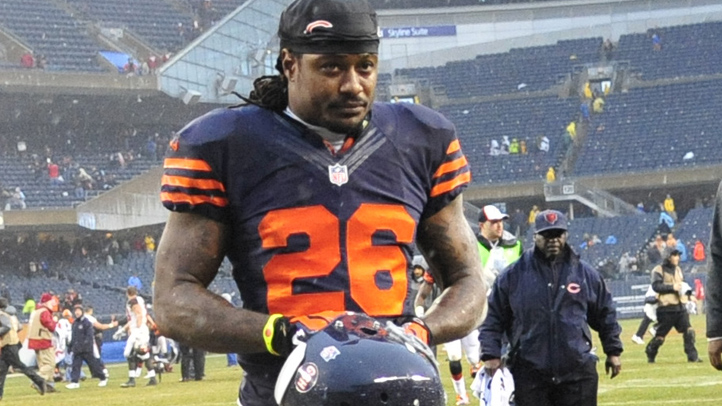 The Chicago Bears have to trim their roster down from 90 players to 75 by Tuesday afternoon, but there was an unexpected casualty on Sunday evening as cornerback Tim Jennings was released by the team.
Jennings, who made the Pro Bowl for the Bears in the 2012 and 2013 seasons, was relegated to mop-up duty in the Bears' 21-10 loss to the Cincinnati Bengals on Saturday night, and he was told by head coach John Fox on Sunday that he had been released.
"Once the whole regime came in and everybody was here, I kind of knew," Jennings told Brad Biggs of the Chicago Tribune. "I played some good football. I had some ups and downs with injuries but for me, this is where I played my best football."
With Jennings' release, the Bears will likely slot in Alan Ball as the outside cornerback during the upcoming season, with Kyle Fuller lining up on the opposite side of the field. Jennings could have seen some nickel snaps for the Bears, but those will likely go to Sherrick McManis instead with his departure.
According to the website Over the Cap, the move to cut Jennings does come at a cost for the Bears, as they will carry a $6.65 million cap hit even with him off of the roster.
There will likely be several teams lining up to give Jennings a shot, with the Tampa Bay Buccaneers and Oakland Raiders serving as potential landing spots.