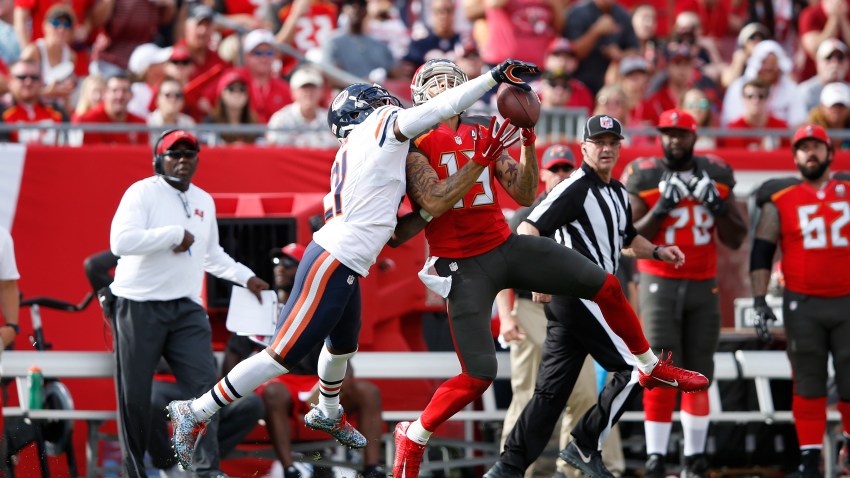 Cornerback Tracy Porter resurrected his career with the Chicago Bears during the 2015 season, and he'll stay put as he agreed to a new contract to stay with the team.
The deal was first reported by Ian Rapoport of NFL Network (who had also reported earlier Wednesday that the two sides were still talking), and was later confirmed by Porter himself on his Twitter account.
The 29-year old cornerback has reportedly signed a three-year deal to stay with the Bears, worth a total of $5.5 million per season.
In the 2015 season, Porter appeared in 14 games for the team and was one of the few bright spots at the cornerback position. He had one interception and 12 passes defended in those games, totaling 34 tackles on the campaign.
Even with Porter and Kyle Fuller in the fold for next season, the Bears will still likely be looking for a playmaker at the position for next season. The NFL Draft could hold a better chance of finding that talent than free agency however, as players like Janoris Jenkins have set a high standard for what the market will pay for secondary players this offseason.