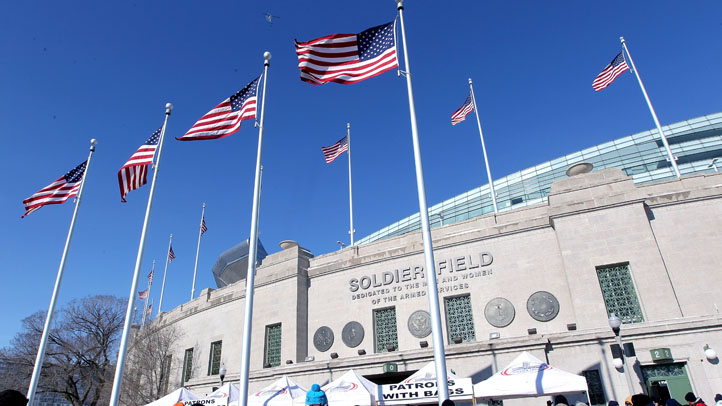 Chicago Bears president Ted Phillips has derailed any hope Chicago football fans had of bringing a Super Bowl game to the Windy City.
Phillips told the Chicago Sun-Times that there are no plans to expand Soldier Field, which is currently the smallest stadium in the NFL.
Mayor Rahm Emanuel said earlier this month that he had spoken to the Chicago Park District about the possibility of adding 5,000 seats to the stadium, which would help attract more large-scale events, including the Super Bowl.
Phillips told the newspaper that Chicago would be a "great city" to host a Super Bowl, but more needs to be done before it could become an option.
Rahm says more research needs to go into determining whether an expansion makes sense before any discussions can be had about how to pay for it.