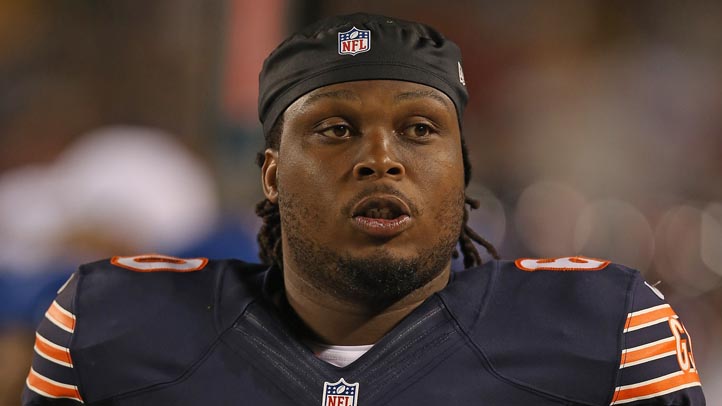 After he was injured in the Bears' win over Minnesota, the Bears have placed offensive lineman on injured reserve. His placement on IR means Louis' season is over.

It's a huge loss for the team, as Louis has been the best player on the inconsistent line. He was injured on a hit by Jared Allen. Allen left his feet as he launched his forearm into Louis, who fell back and was taken out of the game immediately after. Head coach Lovie Smith said the hit wasn't necessary.

"Jared Allen plays the game a certain way, a good player in our league. But I think there are some plays when you look at them again you say, 'Hey, we could have done without that.' I think our game could do without that play," Smith said.

Allen said he thought the hit was legal, but leaving your feet on a block is rarely legal or needed. Allen wasn't flagged on the play, but that doesn't mean the NFL won't fine him.

But there's not much the Bears can do about it now. They have to focus on figuring out how to replace the best lineman on the team as they play the next five games.
Copyright FREEL - NBC Local Media