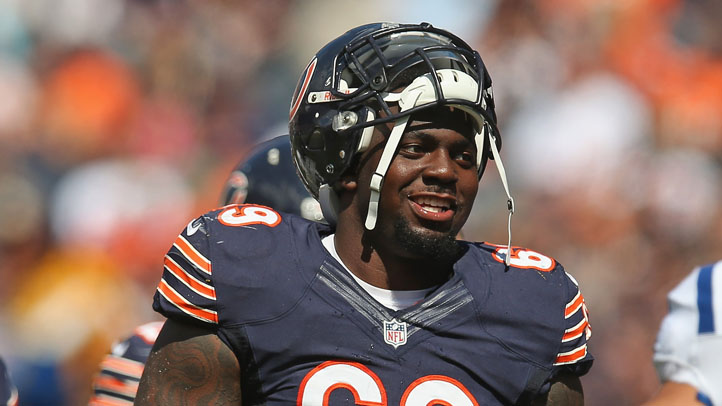 The Chicago Bears have placed a franchise tag on defensive tackle Henry Melton, the team announced Friday.
The franchise tag sets Melton up to make more than $8 million in 2013, a hefty pay raise form the $565,000 he made in 2012.
"Good to be a Bear for another year," Melton tweeted. "Hopefully we can get a long-term deal done soon!"
The announcement takes a large chunk out of the Bears' salary cap, currently set at approximately $12 million.
The Bears have to be careful to make sure they have enough for players like Brian Urlacher (if they keep him around) and Israel Idonije who provide veteran leadership.
They also have to be ready to give Melton a longer term deal at some point, tying up cap room for next season when Jay Cutler's contract will come up.
In his third season, Melton made it to the Pro Bowl. He had six sacks and two forced fumbles in 2012. He'll turn 27 in 2013, meaning he has the potential for many great seasons in Chicago.