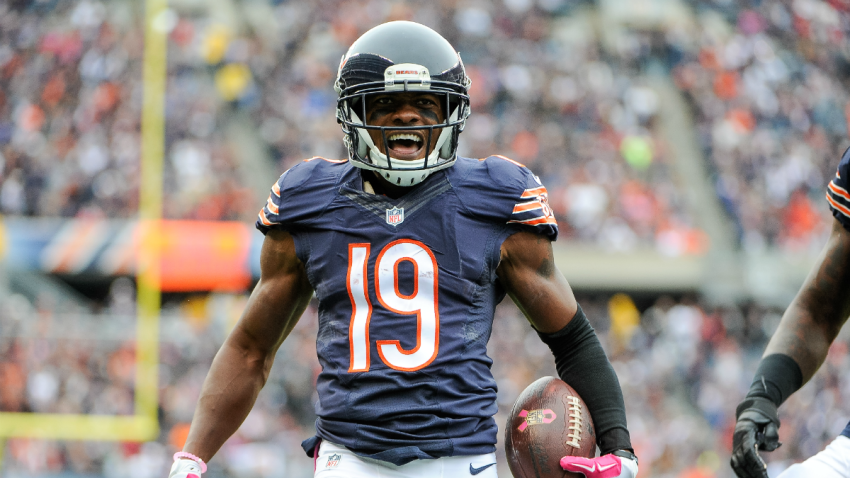 The Chicago Bears have been one of the most injury-ridden teams in the entire NFL this season, and on Monday another player bit the dust as wide receiver Eddie Royal was placed on injured reserve.
Royal, who has missed the last three games with a toe injury, will be a free agent at the end of the season, and with his constant injury concerns, it's unclear what his future, if any, will be with the Bears.
Royal is the 18th Bears player to be placed on injured reserve this season. Stars like Jay Cutler, Kevin White, Danny Trevathan, and Kyle Long are already on that list, leaving the Bears ridiculously short-handed as they head into the final two weeks of the regular season.
During his two seasons with the Bears, Royal has appeared in 18 games, catching 70 passes for 607 yards and three touchdowns. He has also done some return work for the Bears during that time, but his constant battles with injury have limited his effectiveness and have prevented him from being the slot receiving weapon that the Bears envisioned he would be when they signed him.
With Royal out of the mix, Alshon Jeffery, Cameron Meredith, and Josh Bellamy should all continue to see plenty of action in the passing game as the season winds down.