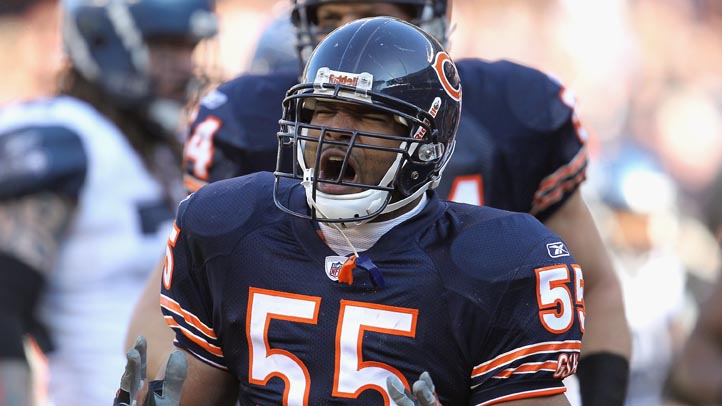 The Packers have won five straight games against the Bears, leading many to believe that the NFL's oldest rivalry was dead.
Wednesday though, first-year Bear Brandon Marshall reignited the rivalry throwing words into the fire.
"This is the biggest game of my career" Marshall said. "I don't like the Green Bay Packers. I'm not going to use the word hate, but I really dislike the GB packers and their players."
Marshall talked about some of the great rivalries he's played in from little league in Pittsburgh East Liberty playing across the tracks to Homewood, and others He remembered vividly the feeling of 40,000 fans rushing the field in 2005 in a MAC conference matchup between UCF and Marshall.
But, after one game into the Bears/Packers rivalry, Marshall realized this one was bigger, I've never felt this strong in sports versus any team or any players"
Marshall said he'll play like it's his last game.
Today Packers Tight End Jermichael Finley advanced the rivalry talk, telling Fox Sports Wisconsin the Bears might be better without Brian Urlacher who is playing "slow."
Thus began the whirlwind of reaction.
Bears linebacker Lance Briggs said, plainly, "he's an idiot" of Finley. "Just suit up, play ball," Briggs said.
To which Finley then replied via Twitter: "Urlacher is a hall of fame player and person. I meant no disrespect to him in previous comments..."Now that the bulletin boards are full, it's time to play.
Wisconsin native and Chicago Bears linebacker Nick Roach put it best: "we just need to win".
And the Bears common refrain over and over again is: play like it's their last game.
With so much at stake in Chicago, it very well could be one of the last games for many of them.