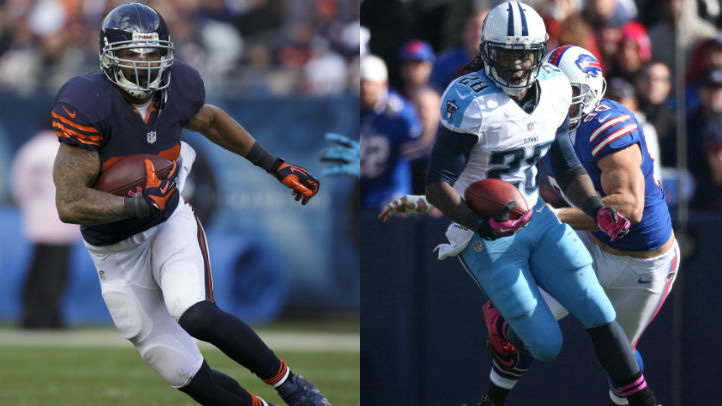 Football fans at LP Field Sunday get a treat when they watch video replays on one of the world's largest HD video screens. But will the sixth largest video screen in the world be showing highlights of Titans running back Chris Johnson or Bears running back Matt Forte?

Bet on Johnson, because nobody wants to give the Bears offense any credit.

After last week's game, it's fair to say the Bears' offense have not given anybody a reason to believe they can win games. The Bears may have had the best field position after kickoffs during their game against Carolina, but Panthers coach Ron Rivera showed complete disrespect for the Bears offense by squib kicking every time. The Panthers were willing to give up field position because the Bears offense doesn't scare them or anyone.

"Awful," Bears Quarterback Jay Cutler admitted this week. "We've seen more 2nd & 10's than anyone."

He's right. The Bears are dead last on yards gained on first downs. Brandon Marshall is the fourth leading receiver in the NFL, but he's also Cutler's top target on 3rd downs, 2nd downs, and 1st downs. If the Bears want to gain respect they need to get Earl Bennett and Devin Hester involved in the passing game. They also need to focus more on Forte.

"It means getting in a rhythm, whether it's running the ball or passing the ball," Forte said Friday when asked why the offense has looked so disjointed.

The Bears haven't done Forte any favors, but they could on Sunday in Nashville. Stop Chris Johnson and give the ball back to an offense that focuses on Forte.

It would make Forte feel a lot better when he looks across the field at Johnson, who is the second highest paid running back in the NFL. Johnson set the bar for pass catching running backs when he signed a six year $55 million contract with $30 million guaranteed. Forte returned from his contract dispute "settling" on a contract just over half the value of Johnson's.

It would also give Bears fans in Nashville something to cheer about on those giant screens at LP Field, which measures 157 feet wide and 54 feet high.

That would give the Bears offense the R-E-S-P-E-C-T they should have earned this season with a 6-1 record.