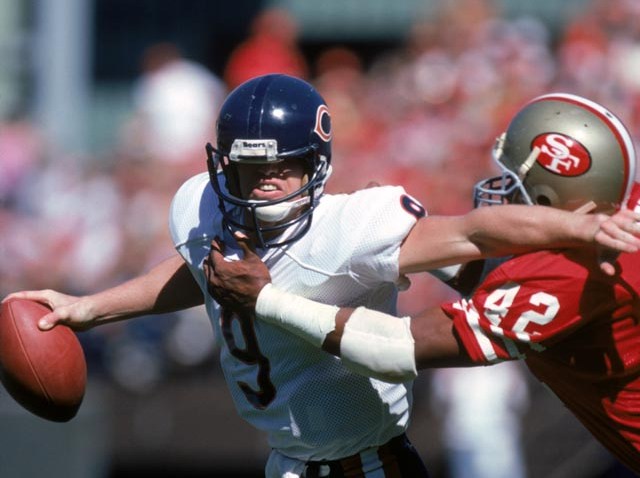 The feds want Chicago's 1985 Super Bowl quarterback to pay up for bad loans.

Former Bear Jim McMahon served six years as a board member for Broadway Bank, the failed bank run by the family of former Illinois Treasurer Alexi Giannoulias, after retiring from the NFL.
A lawsuit claims the bank made 17 bad loans before the feds shut it down in 2010, according to the Chicago Sun-Times. Now the FDIC hopes to recover $104 million.

The lawsuit, filed last month, targets McMahon among seven other former board members and two former Broadway Bank executives.

The suit names a James McMahon, and sources told the Sun-Times the man is the former Bears quarterback. According to court records, McMahon is accused of voting to approve one of 17 bad loans. Records also show he "repeatedly missed critical board meetings."

In a statement obtained by the Sun-Times, McMahon said through his lawyers, "the allegations in the complaint are utterly without merit, and I expect to be fully vindicated."

"With the advantage of 20-20 hindsight, the FDIC now blames Broadway's former officers and directors for not anticipating the same unprecedented market forces that also surprised central bankers, national banks, economists, major Wall Street firms and the regulators themselves," his lawyers said in the statement.

McMahon moved to Arizona after leaving the board.