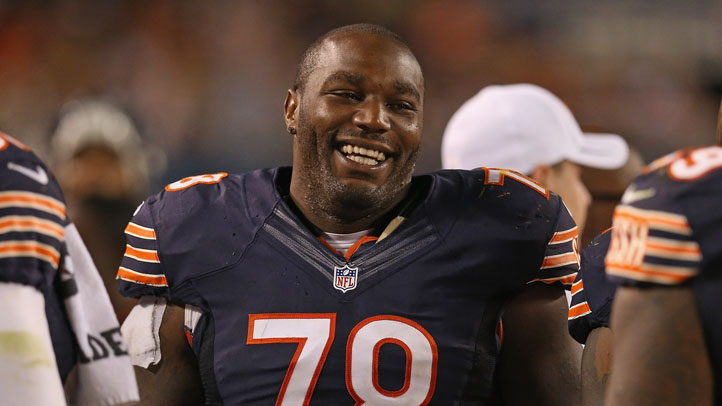 Chicago Bears defensive tackle Nate Collins is out for the season due to a torn ACL, the team reported.
Collins left Sunday's game at the end of the third quarter after hurting his knee. He's following in the footsteps of Henry Melton, who also tore his ACL during the Bears' game against the Steelers in week three.
Coach Marc Trestman said Collins will undergo surgery in Florida, The Chicago Tribune reported.