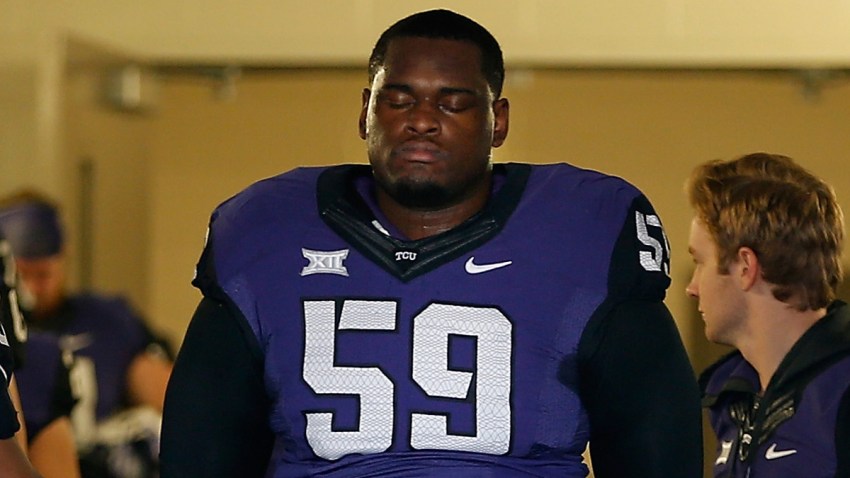 Chicago Bears offensive lineman Tayo Fabuluje hasn't gotten into the lineup much this season, but he'll be out for at least four more weeks as he was suspended by the NFL for violating the league's performance enhancing substances policy.
Fabuluje, who was drafted by the Bears during the 2015 NFL Draft, will be eligible return to the Bears' active roster when the team takes on Washington on Dec. 13.
Fabuluje told NBC Chicago's Peggy Kusinski in a statement that he purchased an appetite suppressant at GNC to help him curb his appetite during training camp this summer.
"Took an appetite suppressant back in training camp that ended up failing me on a test," Fabuluje wrote. "Wasn't intentional. Just an unfortunate situation."
Fabuluje has been active in four games for the Bears this season, but was inactive on Monday when the team played the San Diego Chargers.