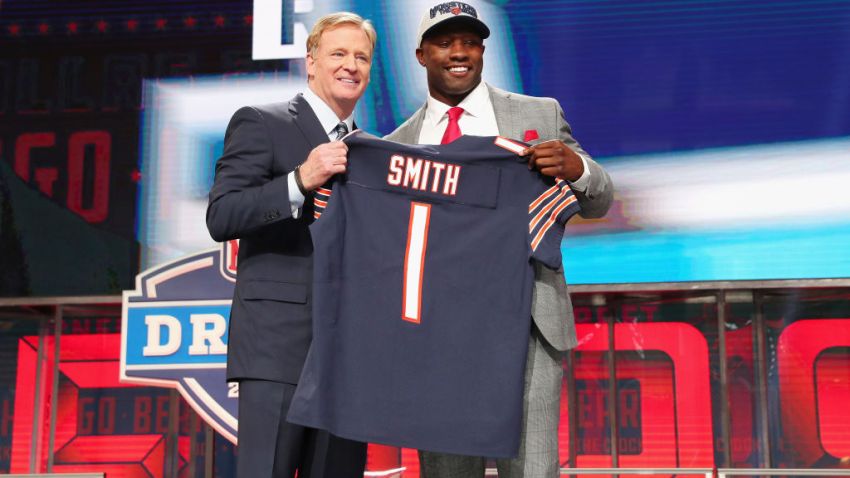 The Chicago Bears' first-round draft pick, Roquan Smith, was the victim of a theft over the weekend and the thieves got away with some valuable belongings, including a team-issued iPad, according to the Bears and Georgia authorities.
Athens-Clarke County Police said late Friday night or early Saturday morning, someone broke into Smith's vehicle and "stole many belongings."
Among the items taken were three 2017 season University of Georgia football jerseys -- a regular season jersey, a Rose Bowl jersey, and a National Championship Jersey – a UGA 2017 helmet, a trophy he received from UGA for "Athlete of the Year," a Bose Bluetooth speaker, a Michael Kors watch, a Kyobe watch, Costa sunglasses, Nike shoes and more.
The Bears added that a team-issued iPad was also among the items taken.
"We immediately wiped all info from [the iPad]," the team said in a statement. "There was no compromise of Bears info and Roquan was not injured."
The items stolen were estimated to have a value of up to $40,000, police said.
Police said no suspect information was available as of Monday, but several locations on the vehicle were "favourable" for fingerprints.
Smith, who registered 137 tackles and six and a half sacks in his final season, was selected by the Bears with the eighth overall pick in the NFL draft.