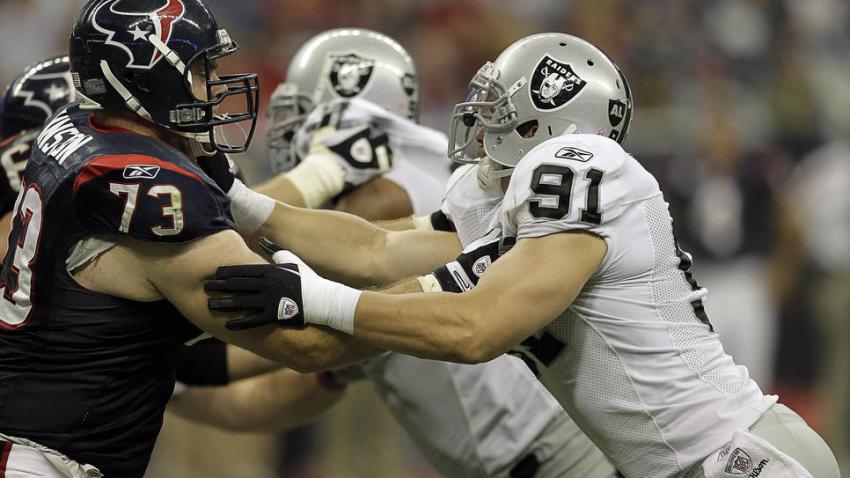 The Chicago Bears boosted their defensive line with the signing of Jeremiah Ratliff to a two-year contract on Wednesday, and on Thursday they added another veteran player to that line, signing defensive end Trevor Scott to a one-year deal.
Scott last played for the Tampa Bay Buccaneers, but has also played with the Oakland Raiders and New England Patriots. He has 94 tackles and 16.5 sacks in 76 career games, and he also has 20 tackles on the special teams. He was a sixth round pick in 2008 by the Raiders.
In all likelihood, Scott won't be a starter for the Bears, but with several players, including Corey Wootton, Nate Collins, and Julius Peppers still with their futures up in the air, there is a possibility that the Bears could ask Scott to take on a bigger role than he has in his other NFL stops.
NFL free agency officially begins on March 11th, and agents can begin negotiating with other teams on March 9th.