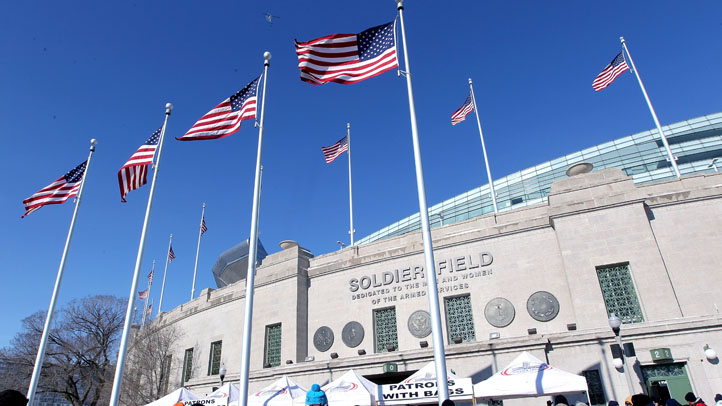 The Chicago Bears on Sunday will honor a teen who had a golf-ball-sized tumor removed from her brain two months ago.
Jessica Michalec, 17, has been invited to Soldier Field to help the team unfurl a large 4th Phase Flag as part of a pregame ceremony, then enjoy the game against the Baltimore Ravens with her mother, Lori Havelka.
Michalec's struggles began in high school, where she frequently dealt with headaches that sometimes affected her vision and made her miss class. She and her family didn't worry about them too much until one especially painful episode that led her to the emergency room at Advocate Children Hospital's in Oak Lawn.
During that visit, doctors discovered a benign mass in the frontal portion of her brain.
"It was surreal finding out that Jessica had a brain tumor," Havelka said. "Three days after going to the emergency room, Jessica has brain surgery. Three days after that, she goes home healthy."
Michalec underwent a six-hour surgery and has been tumor-free for two months. Doctors said her positive attitude and young age were key factors that led to her quick recovery.
"She was very involved in her treatment," pediatric neurosurgeon Dimitrios Nikas said. "She wanted to know everything that was going on."
Now, Michalec is focused on the future. After four years of stellar academic performance in high school and college courses, she plans to graduate with her high school diploma in June. She will also receive an associate's degree in graphic web design from DeVry University Advantage Academy.
And on Sunday, she'll be the center of attention among thousands of football fans.