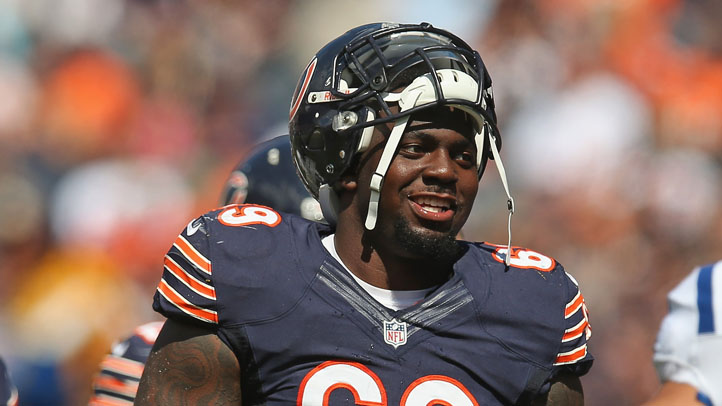 Bears-Lions games have been on the chippy side for years. The fight between D.J. Moore and Lions quarterback Matthew Stafford showed just how much bad blood exists between these NFC North teams. Don't expect any difference on Sunday, as the Bears and Lions have already begun their war of words.
Henry Melton started, saying Lions center Dominic Raiola is one of the dirtiest players on the team.
"He's old. And he just talks," Melton told NBC Chicago. "Cuss words, bad language . ... Then he'll throw some cheap shots in there and then some bad words."
Perhaps that hit a nerve for Raiola, who will turn 34 on Sunday. He responded by blasting Melton and questioning Melton's spot in the Pro Bowl.
"I mean, this guy, he made it to the Pro Bowl?" Raiola said. "This guy made the Pro Bowl? [Over the Vikings'] Kevin Williams, who worked through injuries all year? [Over Ndamokung] Suh, who's a better player than this guy? Come on."
With Melton lined up against Raiola on Sunday, the chippiness will likely start early. Raiola isn't the only one. Ndamukong Suh was named the dirtiest player in the league by his peers
But the Bears have much more on the line than the Lions, who were eliminated from the playoffs weeks ago. The Bears need to win to keep their playoff hopes alive.
Though it might be tempting to play as dirty as their opponents, the Bears have to stay in control in the face of the Lions' dirtiness.
Copyright FREEL - NBC Local Media