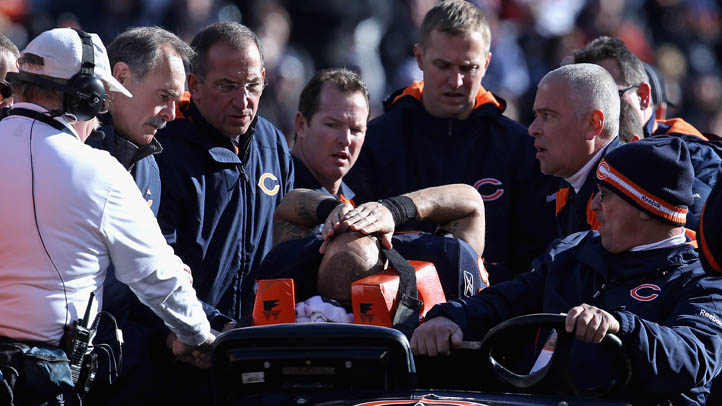 Johnny Knox will start the season on the physically unable to perform list, sources say.

Knox is still recovering from spinal fusion surgery, the Chicago Tribune reports, and it's not known whether he'll play at all in 2012.
He wore a back brace and walks with a limp. This does not sound good. Of course, NFL players come back from all kinds of crazy injuries. Tedy Bruschi came back from a stroke. So it's not out of the realm of possibility Knox could be back ... eventually.
The Bears don't necessarily need him. He's a fast guy with decent hands, but nothing special.
It's the human being you feel bad for.

Before his injury, Knox was offered a four-year contract worth $4 million per season. Knox passed. So he'll make $1.26 million while he spends the year mending, waiting, rehabbing, hoping.
Devastating freak injuries are a part of the game. It can happen to any player on any play. You just pray that one play doesn't wreck a man's life forever.