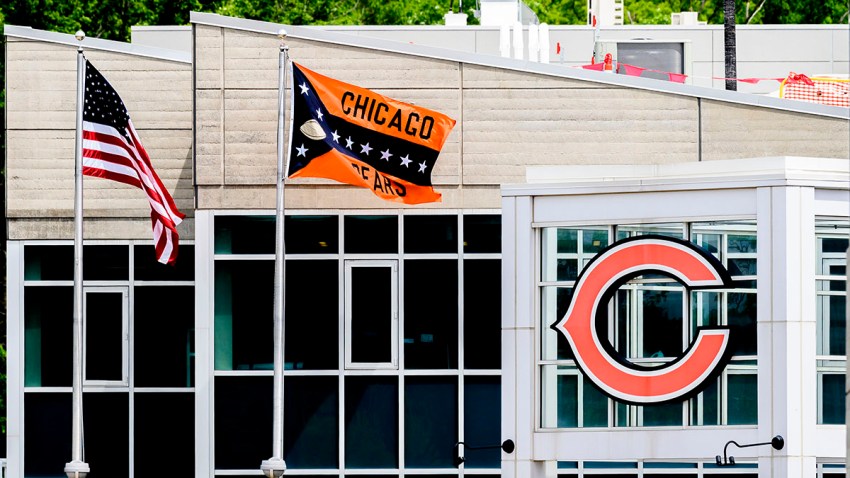 The Chicago Bears have been hard at work getting ready for the new NFL season, and as opening night approaches, the team is giving fans a behind-the-scenes look at where they're doing their preparations for the 2019 campaign.
In a new video posted to the team's Twitter page, the Bears unveiled the massive changes they've made at Halas Hall, featuring an incredible new locker room, training rooms, and a player lounge that makes any mancave look pedestrian by comparison:
The new players' entrance to Halas Hall features the retired numbers of Bears legends, and is naturally decked out in orange and blue. A players' lounge, complete with an air hockey table and big screen TV's, was also unveiled, along with the team's staggering new locker room facilities.
As if that weren't good enough, new meeting rooms for each position group were also unveiled, along with a huge pool and spa complex for players in need of some hydrotherapy as they recover from injuries.
The Bears' coaches and executives weren't forgotten, as a new coaches' lounge and G.M. Ryan Pace's office were given some serious attention in the video.
Arguably the most envy-inducing feature of the whole complex was the draft room, where scouts will help decide which players will be drafted by the Bears in the future. Needless to say, the huge space is a big upgrade over your friend's basement if you're doing a fantasy football draft this week.
The Bears' website has even more information on the new digs for the team.