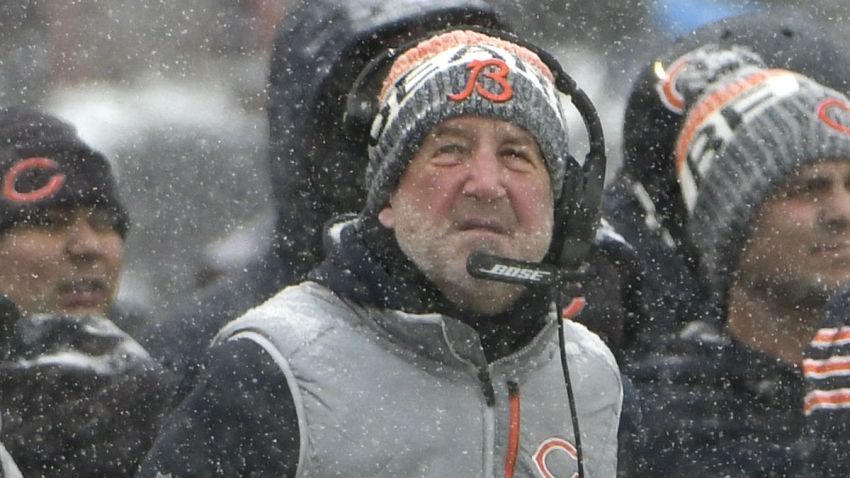 John Fox coached his 47th game for the Chicago Bears on Sunday afternoon, and thanks to the team's win over the Cleveland Browns, he accomplished something that he had yet to achieve with the team.
The Bears went into the game as a heavy favorite against the winless Browns, with most sportsbooks putting them as a six and a half point favorite to beat Cleveland. Not only did the Bears beat Cleveland outright, but they also covered that spread, winning 20-3 at snowy Soldier Field.
The win is the first that the Bears have managed when favored during Fox's tenure in Chicago. They had been favored in seven games prior to Sunday's tilt, and had improbably managed to lose all seven. That includes home games against the Aaron Rodgers-less Green Bay Packers and the San Francisco 49'ers earlier this year, with the Bears losing both contests at home.
The win also helps Fox avoid another bad bit of history. With the victory, Fox is guaranteed not to be the worst coach winning percentage-wise in Bears history, staying ahead of Abe Gibron's .274 winning percentage with the Bears in the early 1970's.
The Bears also helped Cleveland out in a way, ensuring that the Browns will own the first pick in the NFL Draft next season. It will mark the second straight year that Cleveland has owned the top pick, as they've gone a staggering 1-30 in the last two seasons.