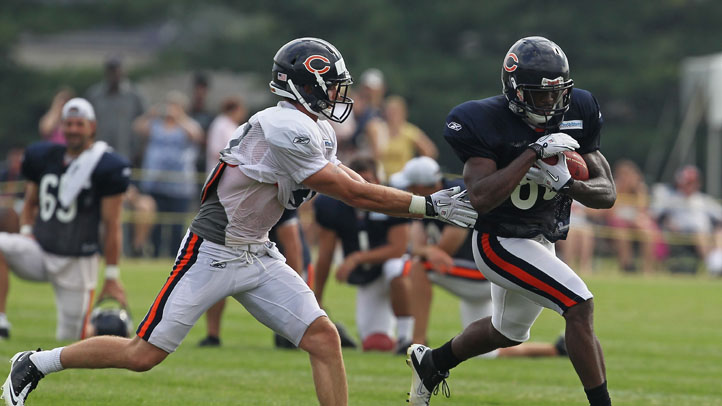 So much will be different for the Bears when they report to training camp on Wednesday. They will have a new coach, a new schedule and new challenges the second they walk on campus at Olivet-Nazarene. According to safety Chris Conte, they will have to run through a conditioning test.
In an interview with the Score, he said each player will have to go through a 300-yard shuttle run. They will have to accomplish it in under 56 seconds, though Conte didn't say what the penalty would be for players who failed it.
"A lot of guys have been kind of sweating the conditioning test," Conte said. "So we'll see how it goes."
This kind of test isn't new. Albert Haynesworth, a defensive tackle who was terribly overpaid by the Redskins, famously failed his test in 2010. He wasn't allowed to join training camp until he could run three sprints. It is, however, a new thing for returning Bears players. Lovie Smith didn't run these tests, nor did he run the fast practices that the Bears run under Trestman.
One person who probably won't worry about the test? Devin Hester. The return specialist has always been one of the fastest men on the team. He recently raced a cheetah for a National Geographic special that will air in November. If he can take on a cheetah, a little shuttle run can't be too hard.
Copyright FREEL - NBC Local Media