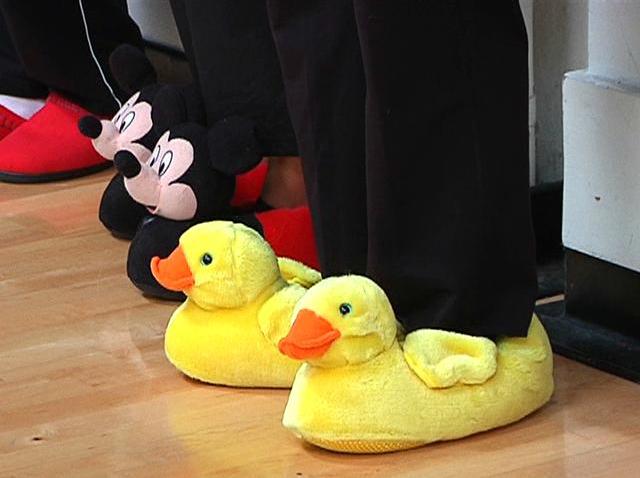 The Bears defense was one of 12 NFL teams to record one sack or fewer last week. But the Bears had to wait four quarters to get it from Shea McClellin. McClellin was one of three players singled out by Bears defensive coordinator Mel Tucker as defensive linemen who graded out the best -- Stephen Paea and backup Nate Collins the other two.
"We want to play better" Tucker said Wednesday, "there's no ifs ands or butts about it."
Play better is the Bears defensive line's mantra this week, echoed throughout the locker room. Paea was the only starting defensive lineman with any quarterback pressures week one against the Bengals also led the starting line in tackles with two. Henry Melton, Nate Collins, Julius Peppers and Corey Wootton each recorded one tackle in the game.
"I didn't think we played well as a whole" Wootton admitted.
Despite Pro Football Focus ranking the Vikings offensive line ninth best in the league, quarterback Christian Ponder was sacked three times in this season's opener. The Bears will make getting to the quarterback a focus this week.
Both Henry Melton (concussion) and Julius Peppers (hamstring) are returning from injuries but did not play at a level both the players and coaches expect. "He was effective at times" Bears head coach Marc Trestman said of his multi-million dollar pass rusher Peppers before adding, "but he's one guy in eleven, we'd like to see all of them get to the quarterback more."
Consider the Bengals and Andy Dalton a warm-up for Peppers and the Bears facing Christian Ponder and the Vikings week two.