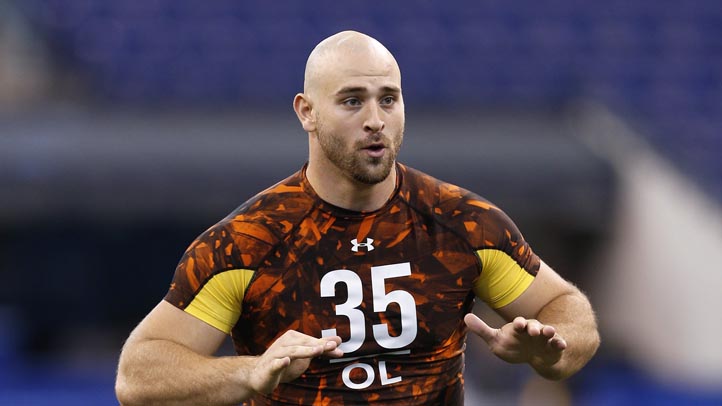 Nobody watching the NFL Draft Thursday night was more surprised to see the Bears draft Guard Kyle Long 20th overall, than Long himself.
"I didn't expect to go this high in the draft" Long said late Thursday.
But Bears General Manager Phil Emery says trading down was not an option as long as Long was still on the board. Once the Bears were on the clock with their pick, everyone in the draft room agreed Long was their guy. "100-percent yes, It's been 100-percent yes for weeks" Emery insisted.
Standing 6'6 315 pounds, Long rates as "rare" in terms of athletic ability - the "A Scale" - compared to guards taken in the last 12 years of NFL drafts, according to Emery. Despite less than half a dozen starts in college, it was his Senior Bowl performance that stood out.
His father Howie Long is an NFL Hall of Famer, his brother Chris a defensive end for the Rams, but family members say Kyle Long is the best athlete of them all. Drafted by the White Sox out of high school, Long committed to play baseball (pitcher/1B) at Florida State. But a DUI and subsequent treatment for drug abuse meant Long never stepped on the Seminoles field. He said football was his "savior" after getting his life back together before finally playing tackle at Oregon last season.
"I was a young kid and I was just dealing with some stuff off the field that I had to work through" Long told Chicago reporters Thursday night. "I'm past it now. I am four and a half years removed."
The Bears don't want to wait that long for their 20th overall pick to contribute. Long will step right in at left guard and could eventually go back to playing tackle in the future at Soldier Field. If not the Bears may have to wait another 53 years to draft an offensive guard, again.