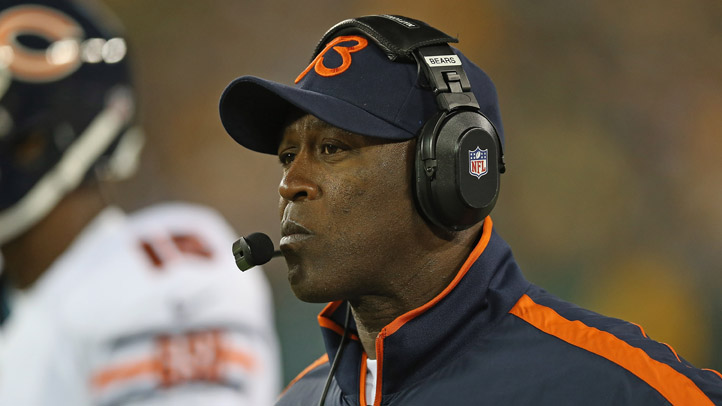 The Chicago Bears have 17 takeaways this season, which ties them for best in the league.
Though the Bears are tied with the Falcons for the honor, they've accumulated their takeaways in one fewer game.
The Bears defense is taking the league by storm with a plus-9 turnovesaid with a smile. "When a guy scores its an emotional thing, gives us a boost on the sideline."
Since Lovie Smith arrived in Chicago in 2004, the Bears have recorded 283 takeaways -- the most in the NFL.
"Coach Smith talks about getting the football out every day, "Urlacher explained. "When he comes into our huddle he's always saying 'strip the ball, strip the ball' -- we catch it, we score with it every day in practice."
"It's ingrained" Lance Briggs who has back-to-back games with interceptions returned for touchdowns. "I think I teach my kids how to you know, recover fumbles and stuff like that everytime they drop a bottle and sippy cup."
Never a day goes by in practice where you don't see defensive players picking up apparent dead balls off the ground and running away with it.
Defensive coaches even put together videotape of missed opportunities, keeping score of missed takeaways. Ingrained? Yes. Second Nature?
"1st nature!" Urlacher said. "That's how we are, we don't have a choice if we don't strip the football off, we don't score when we catch it, we get a tongue lashing so we got to do that."
And bragging rights in meeting rooms too. When asked who had the best hands on the Bears defense, Briggs claimed a stake, "whoever's got the best hands I'm definitely top-three I'll tell you that much."
But when Urlacher heard Briggs' claim he had this to say. "He said he's No. 3?" Urlacher asked, "I'm putting myself in front of him. Well then I'm top 3 as well."
There's no arguing which team is number one at stripping, picking, and scoring, at least not in the Bears locker room.