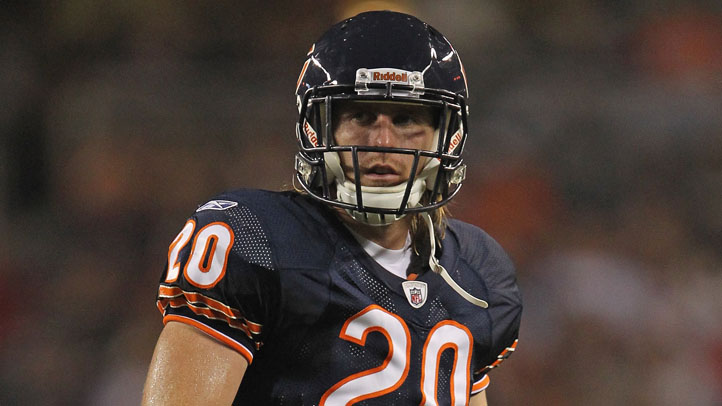 The Chicago Bears' defense has already gone through an enormous amount of upheaval over the past few months, and on Monday another mainstay of the team has been let go as safety Craig Steltz was released by the team.
Steltz, who has missed a good chunk of training camp while recovering from a groin injury, was drafted in the fourth round of the 2008 NFL Draft by the Bears, and he has made his presence felt mostly on the special teams side of things. He did step into a big role as a starting safety for a brief time in 2011, starting five games and racking up 53 tackles while forcing two fumbles for the team.
The timing on the decision to let go of Steltz is a bit surprising considering that the Bears are really struggling on special teams coverage at the moment. He was one of their best players in that regard even during last season's calamatious campaign, but apparently Joe Decamillis feels he can replicate that production from elsewhere as the Bears opted to let the veteran go.
Steltz ends his Bears carer with 122 combined tackles, one sack, two pass deflections, one interception, and three forced fumbles.
The Bears also let go of safety Adrian Wilson over the weekend, meaning that they still have Ryan Mundy, MD Jennings, Brock Vereen, Danny McCray, and Chris Conte on the active roster. At this point, it wouldn't be surprising to see all five players make the 53-man roster, which will be revealed next week.