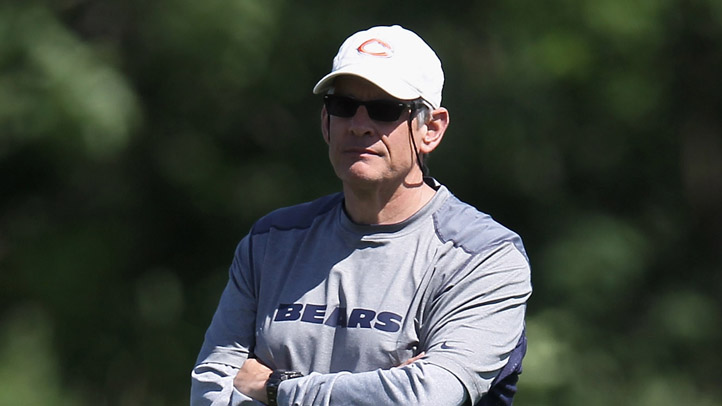 Last year, when the Bears were searching for a new general manager, the process was open. Media was made aware through official press releases of who the Bears were interviewing, and who made the final rounds of interviews. The coaching search is very different, but here's what we know so far:
-- The Bears are through all of their 13 original interviews. It's possible they interviewed some candidates in secret.
-- The weekend's playoff results helped the Bears out. Four candidates come from teams who lost: Mike McCoy from Denver, Rick Dennison from Houston, Tom Clements from Green Bay and Darrell Bevell from Seattle. This frees them up to be completely available for more interviews and hiring.
-- However, the Bears are not getting the chance to interview everyone they want to. The Browns denied them -- and five other teams -- permission to interview special teams coordinator Chris Tabor.
-- And about that open process from last year? Don't expect it to happen again. The Bears aren't planning on releasing a confirmed list of interviews, final candidates, or what anyone at at Halas Hall.
So it's a bit harder to say exactly what's going in the Bears' hiring process, except that it's moving along.
Copyright FREEL - NBC Local Media