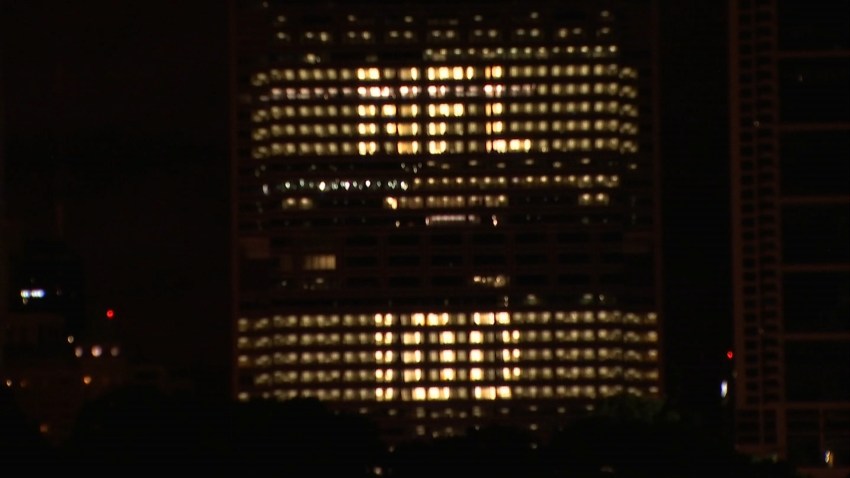 Chicago and the Bears are celebrating the start of the team's 100th season, and they showed that in a massive way Wednesday night.
The city's coveted Art on The Mart display transformed into a giant Bears centennial logo.
The epic display was put out on social media the Bears.
"Never looked better, @artonthemart," the team wrote.
We were made for this.#GBvsCHI | #Bears100 pic.twitter.com/D6KWeU9wgx

— Chicago Bears (@ChicagoBears) September 5, 2019
It's one of many hype moments taking place around the city ahead of the team's season opener against the Green Bay Packers in Soldier Field.
Elsewhere in the city, signs of Bears pride could also be seen.
At Grant Park, an NFL celebration took over, hosting fans for a day of festivities and what will later become a giant watch party.
At the Blue Cross Blue Shield Building, the words "NFL 100" shined as backdrop for the event.
The team has also released two incredible hype videos in the hours leading up to the game.
In the latest video, narrated by Mike Singletary, the team celebrates its rich history and "a rivalry that brings us all together."
"It's the beginning of the next 100," Singletary says. "And our future has never been brighter."
On Wednesday, the Bears released another video, presented as part of the team's partnership with PNC, showcasing the storied rivalry between the two teams and the talents of numerous incredible players.
The game will mark the 34th time that the two teams have met in the season-opener. The Bears hold a 17-13-2 advantage over the Packers in those games, but fell in the season-opener last season in Green Bay.