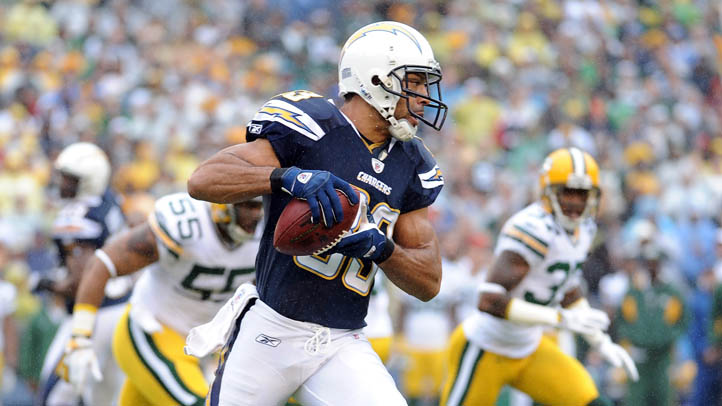 The Bears' pursuit of a top-level wide receiver was just made a little easier.
The San Diego Chargers are showing reluctance to use the franchise tag to hold on to their top wideout, Vincent Jackson.

The reason? His price of nearly $14 million. Though the going rate for wide receivers with franchise tags will be closer to $9.4 million in 2012, the Chargers tagged Jackson in 2011, so they'd owe him more if they use it again -- 120% more or $13.7 million.

According to our friends at NBC San Diego, Chargers GM A.J. Smith doesn't want to commit that much guaranteed cash.
While retaining Jackson is considered a top priority for general manager A.J. Smith, sources said Smith is "extremely uncomfortable" allocating that much money to a one-year guaranteed deal. A tag late in the designation period is not beyond possibility, but ultimately, the chances are said to be "highly unlikely."

The Chargers are facing major losses on their offensive line, and they need to shore up defensive positions. Though Jackson is important to the team, he's not so important that they would torpedo the rest of the team to hold onto him.
Too expensive for San Diego could turn out to be just right for Chicago. Bears chairman George McCaskey has promised that money won't be a problem in going after free agents. Jackson has topped 1,000 yards in three of the four past seasons, and at 6-foot-5,he tops the threshold Jay Cutler is looking for in a wideout. He is worth the money.
If the Chargers don't have Jackson signed by free agency starts at Mar. 13, it's time to open that checkbook.
Copyright FREEL - NBC Local Media