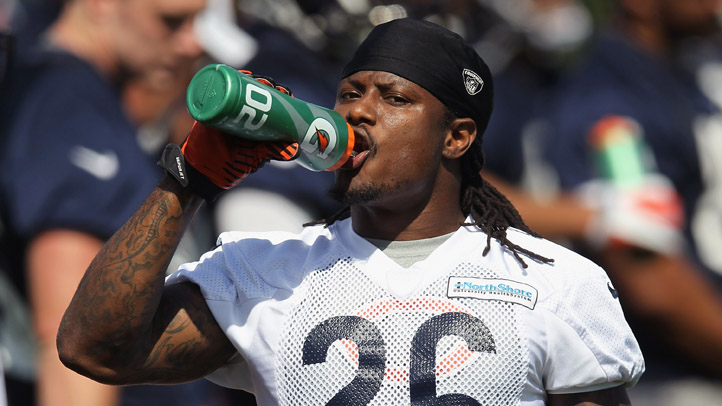 With no game this past Sunday to dissect, Grizzly Detail has a little more time to look at who stood out in the first six games of the week. Sure, it's not even half the season, but it's enough to see who has really made a difference. On defense, no one has made more noise than Tim Jennings.

Lance Briggs has more tackles. Charles Tillman and Briggs both came on strong with pick-sixes in the last two games, but no one has consistently made a difference in every game like Jennings.

He has four interceptions, tying him with Atlanta's Thomas DeCoud for the best in the NFL. He also leads the league in broken up passes, tied with Seattle's Richard Sherman at 10. Two of those passes were tipped into the waiting hands of Major Wright. One was returned for a touchdown.

But he isn't just a turnover creator. He also has some of the team's best tackling techniques and ranks among the team's best tacklers with 22 so far. That's despite the fact that he is 5-foot-8, shorter than most cornerbacks.

Last season, he was known to drop sure interceptions, but he worked in the off-season with the same machine receivers use to work on pass catching. It has clearly made a difference, as Jennings has gone from being benched last season to a threat to every passer in the league.
Copyright FREEL - NBC Local Media