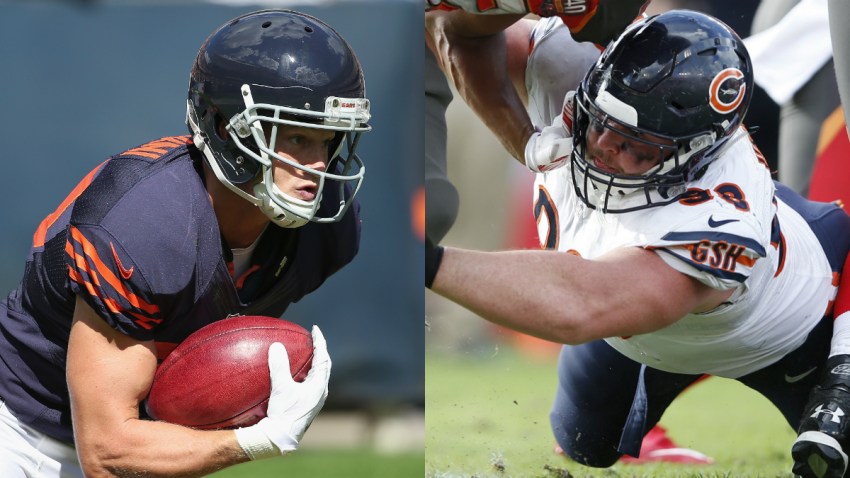 The Chicago Bears continued to shore up their roster on Saturday afternoon as the team announced contracts for defensive end Mitch Unrein and wide receiver Marc Mariani.
Unrein, who joined the Bears in 2015 after stints with the Denver Broncos and San Diego Chargers, signed a two-year extension with the team, and Mariani, who joined the team in 2014, agreed to a one-year deal.
Unrein made some serious progress for the Bears through the 2015 season, eventually becoming a key depth player on the defensive line. He registered 18 tackles with the Bears after coming over from San Diego, and he also picked up his first career sack. He also played the role of fullback at times for the Bears in red zone situations, providing a powerful blocking presence in the backfield.
As for Mariani, he started out the year primarily as a kick returner, but a rash of injuries to several key wide receivers forced the Bears to incorporate him more into the passing game. He ultimately finished the season with 22 receptions, 19 of which went for first downs, and he became one of Jay Cutler's go-to targets on quick routes.