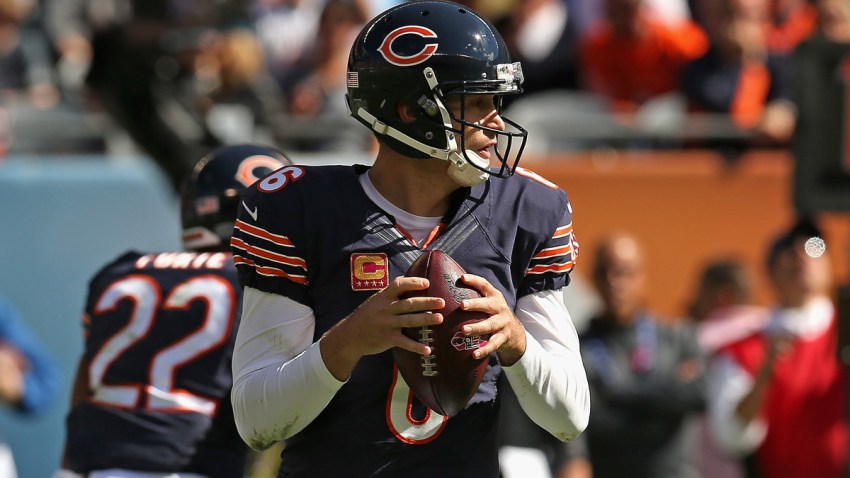 In this edition of Bears Bites, we examine Mike Florio's thoughts on Jay Cutler and his upcoming free agency, Charles Tillman's top 10 moments with the Bears, and how the Bears' offensive line will have to contend with a hungry Baltimore Ravens squad on Sunday.
-One of the great things about NFL Rewind is that the service allows fans to see the coach's film that NFL coaches get to use. One of the camera angles in that film is the "all-22", which shows every player on the field on a given play, and what that angle has to tell fans about the Bears' loss Sunday to the Detroit Lions is quite compelling. [HubArkush.com]
-While some have criticized Marc Trestman's decisions on Sunday, no one has gone to quite the extreme as Steve Silverman did in this piece, headlined "Common Sense Missing from Trestman's Coaching." Ouch. [670 the Score]
-Mike Florio of Pro Football Talk had an interesting idea for the Bears to consider when it comes to re-signing Jay Cutler in the offseason: using the "transition tag." Unlike the franchise tag, which virtually guarantees that a player will suit up for the team, the transition tag simply guarantees the player a top-10 salary.
There are plenty of downsides to that designation though, as John Mullin explains. [CSN Chicago]
-The Ravens will come to Soldier Field on Sunday with one goal: get to Josh McCown early and often. It should provide quite the test for Kyle Long, Jordan Mills, and company. [Daily Herald]
-In this week's edition of Bears Essentials, Michael C. Wright features some interesting thoughts from ESPN analyst Herm Edwards, who ranks Charles Tillman as the 6th best cornerback in the NFL. [ESPN Chicago]
-With Tillman's season all but over (unless the Bears reach the second round of the playoffs), Mark Potash has his take on what Tillman's top 10 moments as a Bear are. [Chicago Sun-Times]
-Finally, Bears fans probably didn't take much notice of linebackers Jon Bostic and Khaseem Greene, and that's a good thing. The pair both played much better than they had in Week 9 vs. the Packers, and Trestman is quite content with their progress. [Chicago Tribune]