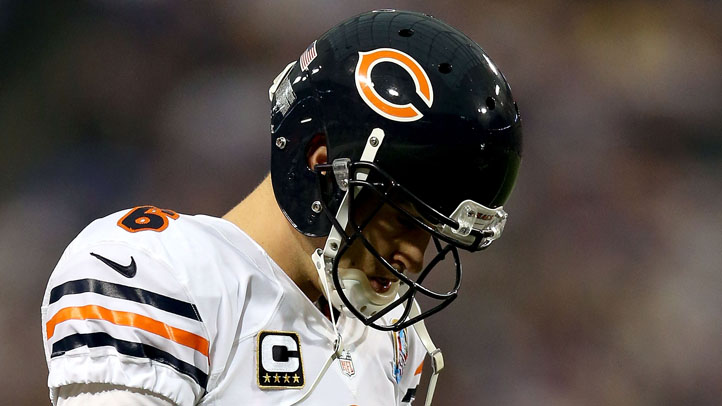 The Bears are not who they thought they were, and their frustration is palpable.

After losing three straight games, five of their last six, Brandon Marshall held back tears asking for accountability. Meanwhile, Brian Urlacher didn't hold back words for Bear fans who chose to boo in their final home game at Soldier Field.

No one inside the Bears locker room was prepared for the season to fall apart like this.

The Bears jumped out to a 7-1 start, leading to talk about Brian Urlacher having company as a defensive player of the year with Charles Tillman and Tim Jennings. Additionally, a Pro Bowler on the offensive side of the ball had Bears fans dreaming of a February trip to New Orleans.

Things seemed to finally be clicking, but then came the skid.

The offensive line is no better than they were in Bourbonnais and the run game never got off the bus. As for the takeaways, those remain tucked in the opponents arms.

While some Bears fans may have been prepared for the heartbreak, the players in the locker room were not.

The Bears bared their emotions this week. Some won't ever play in a Bears uniform again. This was the team that was supposed to make a deep run into the playoffs. This was it.