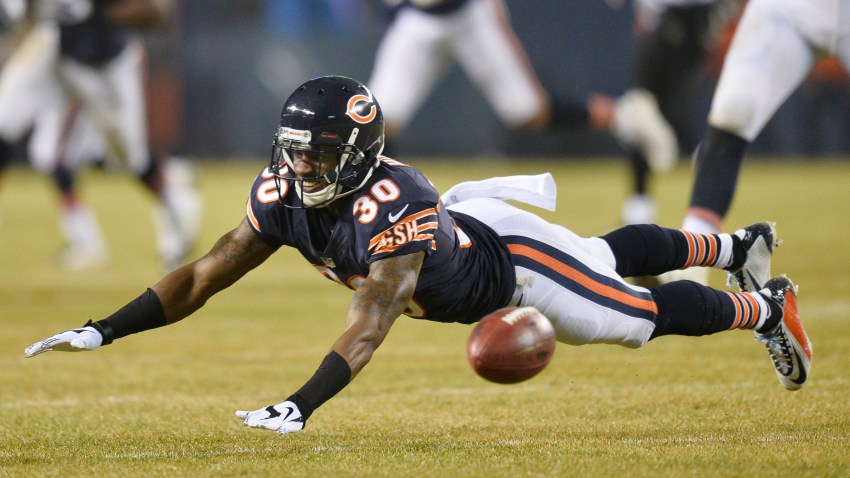 The Chicago Bears have a lot of roster decisions to make in the coming weeks and months, and on Wednesday afternoon they made an interesting one as they signed cornerback Demontre Hurst to a two-year contract.
The deal was first reported last week, but the team confirmed the signing on Wednesday. Hurst, who had 35 tackles and an interception for the Bears during the 2014 season, has played a mixture of outside corner and the nickel spot for the team since signing with Chicago in 2013 as an undrafted free agent.
"It's a blessing," he told the Bears' website. "It's a blessing to be where I started and get to be with a different set of coaches but still with the same teammates. I'm just happy to be back with the guys."
Hurst had an interesting season in 2014, playing with the Bears in the first game of the season and then being released the next day. After Charles Tillman went down with an injury against the San Francisco 49'ers in Week 2, Hurst was brought back aboard, and he ended up making two starts for the team in the final 14 games of the season.
With Hurst being brought back into the fold, it's looking increasingly unlikely that the team will be bringing back Tillman next year. Kyle Fuller and Tim Jennings figure to have starting spots locked up at the moment, and it's a good bet that Hurst will be one of the main competitors for the nickel corner spot.