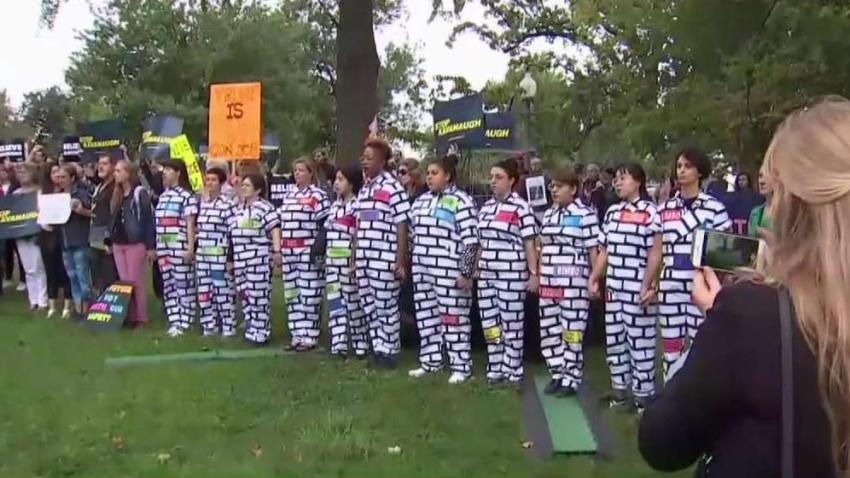 The Chicago Bears retained most of their coaching staff over the offseason, but they did have some openings to fill, and they hired three new coaches on Wednesday.
Zach Azzanni will serve as the team's new wide receivers coach, Brandon Staley will coach the outside linebackers, and Derius Swinton II will be the new assistant special teams coach serving under Jeff Rodgers.
Azzanni has spent his career as a coach at the college level, working at a slew of universities over a nearly 20 year caraeer. He has spent the last four seasons at the University of Tennessee, where he has been the passing game coordinator for the Volunteers.
The new coach replaces Curtis Johnson, who left the Bears earlier in the offseason and ended up signing on with the New Orleans Saints as their wide receivers coach.
Staley was also a college coach, most recently working at John Carroll as the team's defensive coordinator. He has also worked at Northern Illinois, Tennessee, and James Madison during a career that has spanned the last decade.
He will replace Clint Hurtt, who left the Bears and joined the coaching staff of the Seattle Seahawks to coach their defensive line.
Swinton, who was a coach with the Bears, moved to the San Francisco 49'ers for the 2016 season, where he served as a special teams coordinator under head coach Chip Kelly. Swinton was let go after the season ended, and he has rejoined the Bears in the same assistant's role that he had before he departed.
The Bears-49ers connection is in place again for the man Swinton is replacing, as Richard Hightower is the new special teams coordinator in San Francisco under new head coach Kyle Shanahan.