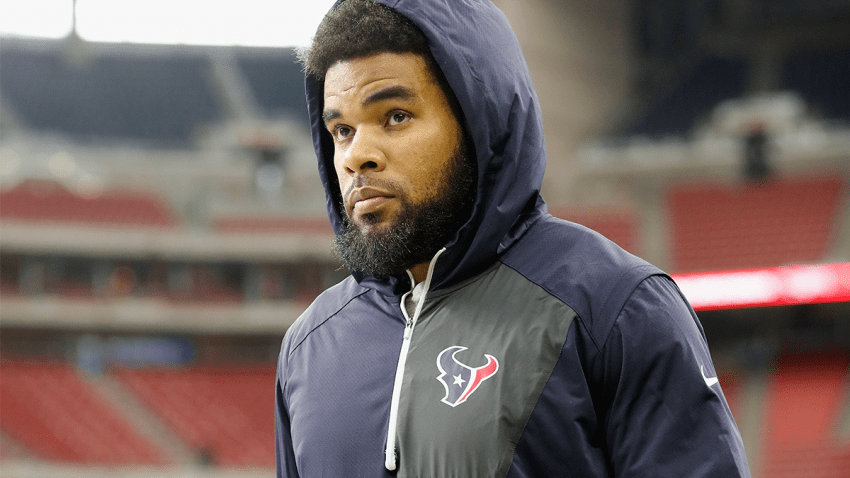 The Chicago Bears needed to make an upgrade on their defense this offseason, and it appears they've done that as a high-profile safety tweeted he's heading to the team.
That safety is Quintin Demps, and the 32-year old took to Twitter to announce that when the new league year begins, he'll be a Chicago Bear:
Chi town what up. @chancetherapper what up. In route. Salute.

— Quintin Demps (@QDemps) March 9, 2017
According to reports, the deal will be for three years and will be made official once the new NFL league year begins on Thursday afternoon.
Demps played for the Houston Texans over the last two seasons, starting a total of 26 games over those years. He set new career highs for interceptions (six) and passes defended (nine) last season as he helped the Texans to a playoff berth.
Adding Demps to the mix addresses one of the biggest positions of need for the Bears, and it also should help a defense that struggled to take the ball away from opponents in 2016. Last season the Bears' defense only managed 11 takeaways, one of the worst performances by the team in their history.
The Bears will likely still look for another safety for the future, with the NFL Draft serving as their most likely avenue toward that goal. The defensive backs class is one of the deepest in years, and even if the Bears don't grab a top-tier talent like Jamal Adams or Malik Hooker, they still could get a safety in later rounds.