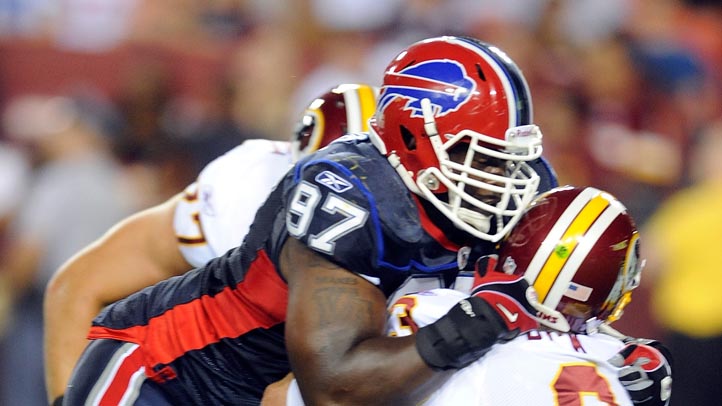 The pass rush was one of main Bears areas of need in the off-season. They addressed it by adding Shea McClellin in the draft and have now added three more bodies to challenge for a spot on the defensive line. John McCargo, Cheta Ozougwu and DeMario Pressley were all signed to one-year contracts.

McCargo was in Tampa Bay last season, not getting much playing time before being released by the team last week. A former first-round draft pick, his best season came with Buffalo in 2007, when he had 29 tackles and 2.5 sacks.
Pressley previously played with the Panthers and had five tackles and one broken up pass last season. Ozougwu was last season's Mr. Irrelevant, drafted last overall. He didn't get in any of Houston's games last season.

Obviously, none of these men will make an immediate difference in the Bears pass rush. They will all need to compete for spots on the roster. However, with Amobi Okoye and Anthony Adams, the Bears need bodies and competition in off-season workouts.
Copyright FREEL - NBC Local Media