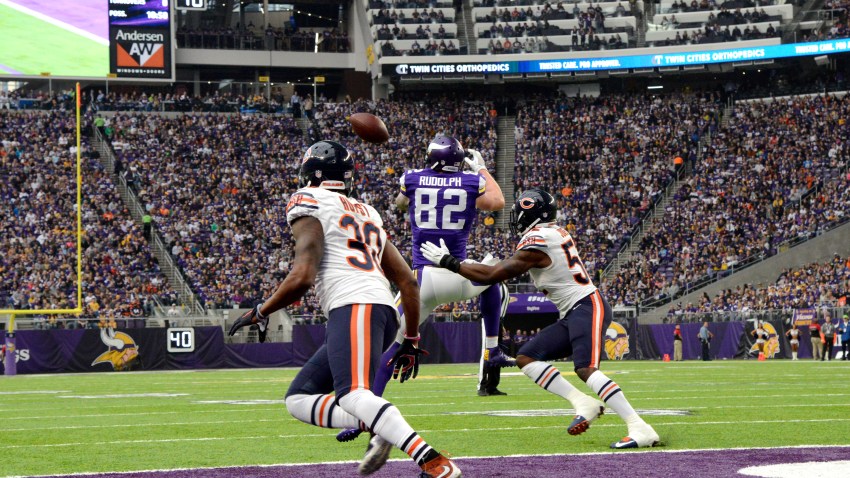 As the clock hit zero in the Green Bay Packers' Sunday night win over the Detroit Lions, the Chicago Bears' 2017 regular season opponent list was completely finalized.
The Bears, who finished the regular season at 3-13, ended up in last place in the NFC North as a result, and they will have one of the easier schedules of all four teams in their division as they take on the NFC South, AFC North, and a pair of non-playoff teams in the 2017 campaign.
On the home side of the schedule, the Bears will obviously welcome their three NFC North rivals (Lions, Packers, and Vikings) next season, and they will also host five more games against some intriguing teams.
The NFC South champion Atlanta Falcons will visit Soldier Field next season, as will the defending NFC champion Carolina Panthers. From the AFC North, the Bears will welcome one of the NFL's flagship franchises to the lakefront as the Pittsburgh Steelers come to town, and the lowly Cleveland Browns, owner of the number one overall pick in the 2017 NFL Draft, will also visit Soldier Field.
Finally, the San Francisco 49'ers will make another trip to the Windy City next season as the team will bring a new coach, a new G.M., and the second overall pick in the draft with them.
For the Bears' road schedule, they will once again travel to Tampa Bay to face the Buccaneers, as they did during the 2016 regular season. They will also head to New Orleans to face the Saints, as that team looks to rebound after yet another disappointing season.
In AFC North play, the Bears will travel to Baltimore to take on Joe Flacco and the Ravens, and they will also visit Andy Dalton and the Cincinnati Bengals at Paul Brown Stadium.
Finally, the Bears will visit Carson Wentz and the Philadelphia Eagles to wrap up their road schedule for the year.
To summarize, here are the Bears' opponents for 2017:
Home: Atlanta, Carolina, Cleveland, Detroit, Green Bay, Minnesota, Pittsburgh, San Francisco
Away: Baltimore, Cincinnati, Detroit, Green Bay, Minnesota, New Orleans, Philadelphia, Tampa Bay
The full NFL schedule will likely be announced at some point in April.