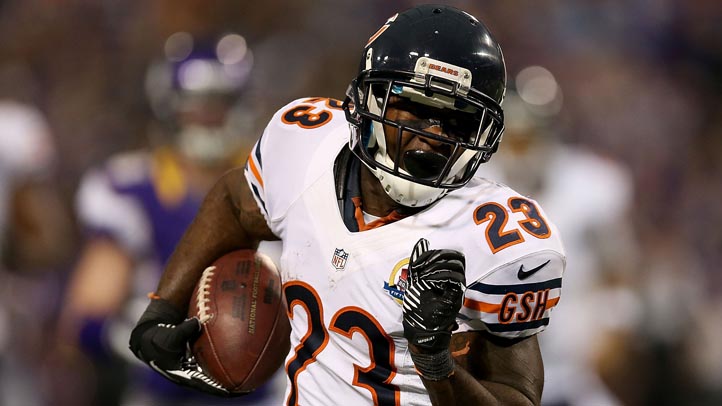 Special teams have long been a strong area for the Bears. That shouldn't change this season, with a new special teams coordinator and extra pressure on return man Devin Hester and punter Adam Podlesh.
Instead of splitting time between offense and special teams, Hester will focus solely on returns this season. He is already liking the change.
"I'm having fun," Hester said. "I feel more energized, more in shape as far as my legs being fresh by limiting some of my reps. It reminds me of my first two years."
During his first two years, Hester was tough to stop as a return man. He had 11 kickoff return touchdowns, including a memorable one in the Super Bowl. He also had a limited role as a wide receiver, making just 20 catches in two seasons.
Podlesh has competition, as the Bears signed Tress Way, a free agent punter. Special teams coordinator Joe DeCamillis said way has a chance to win the roster spot.
"I view him as a competitor," DeCamillis said of Way. "He has some positive things. He has a chance."
Podlesh struggled at times last season. He improved as the season went on, but the Bears are making sure that he stays consistent this season. They are scheduled to pay him more than $1 million this season, so Way is around to ensure Podlesh does his best through camp.
The biggest takeaway from this is the Bears are investing heavily in special teams. They brought in a coach with a proven track record. They are devoting a roster spot to a return man and making a punter highly paid. They are going to expect an immediate return on their investment, so the pressure is on for Hester, Podlesh and the rest of the special teams to perform.
Copyright FREEL - NBC Local Media