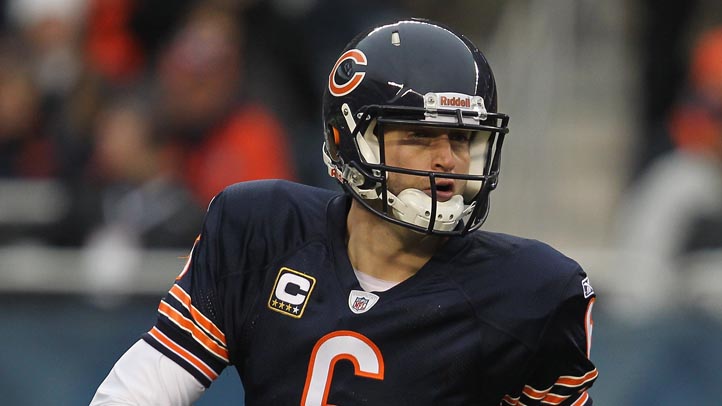 This season, Jay Cutler is reuniting with both a coach and a receiver from his days in Denver.

Though Cutler put up his biggest yardage numbers during his time as a Bronco, both receiver Brandon Marshall and quarterbacks coach Jeremy Bates say Cutler is playing the best football of his career now.

Marshall is impressed with Cutler's maturity.
"He's amazing. We all know what type of arm Jay has," Marshall said. "The biggest thing I've seen in Jay (now) is his leadership. … He's leading us and inspiring us day in and day out. … Man, we can't ask for a better leader, a better captain. … Where he is at with the mental part is a sight to see."

It was Cutler who started lobbying on Twitter for Marshall to come to Chicago. After Shane Day left the Bears, Cutler wanted a quarterbacks coach who he knew and trusted to guide him in the Bears' new offense under Mike Tice. Chicago found that in Bates, who worked with both Cutler and Marshall in Denver.

Back with his old quarterback, Bates also found Cutler
to be more mature and ready to handle the ups and downs of a football season.
"He's definitely more mature as a player because he's had good games and bad games, and you get better every game," said Bates. "The more experiences, the more snaps, you're always going to get better at your craft."

The past three years in Chicago have not been easy for Cutler. Injuries, an intense spotlight, ever-changing offensive coordinators and a heartbreaking loss to the Packers in the playoffs have all been tough on the quarterback. The upside of those experiences means that Cutler is also a more mature leader.
Copyright FREEL - NBC Local Media