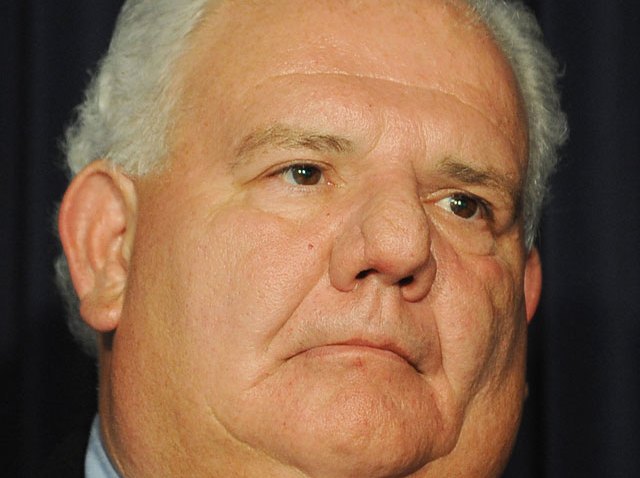 The widow of Metra chief Phil Pagano, who was accused of stealing thousands from the agency, has filed for bankruptcy.

Barbara Pagano claims she was left with nothing after her husband's death and says she is more than $1 million in debt. Her husband committed suicide last May, just as Metra was going to fire him for taking nearly a half a million dollars in unapproved vacation payments.

A hearing on Chapter 7 bankruptcy filing was held this week in federal court in Rockford.

Pagano lists the proceeds from a $500,000 life insurance policy as an asset, as well as the couple's long-time Crystal Lake home, according to the Chicago Tribune. That property is valued at $340,000, but a mortgage lender has a $765,000 claim against it, according to the filing.

She also is said to face more than $250,000 in other liabilities from dozens of creditors.

Phil Pagano's 2009 salary from Metra was $270,000, but records show he was actually paid more than $1 million by cashing in on payments from a deferred compensation program.

Prior to his death, Pagano never discussed his debt, nor what he did with the money from the vacation payments.

In his suicide note, Pagano said he had done nothing wrong and begged that his family would not be denied his pension benefits.

It was announced in October Barbara Pagano would receive an $80,000- a-year survivor benefit from Metra, but that amount is still being negotiated, Metra told the Tribune on Wednesday.