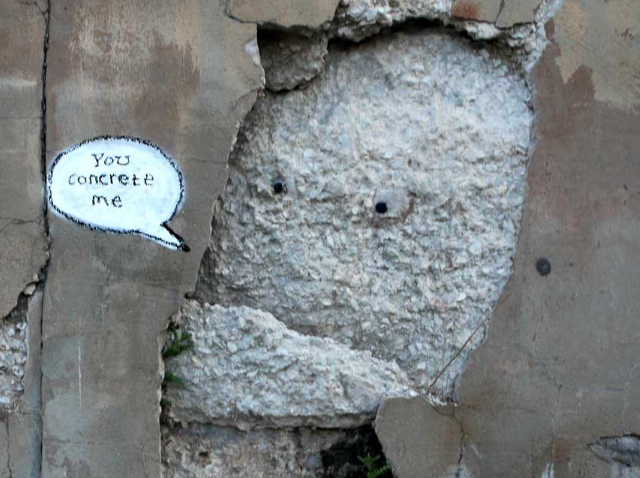 It seems a famous British street artist left his mark in Chicago in more than one place.

The Maxwell Colette Gallery is reporting on its blog that it has confirmed the existence in Chicago of a second street piece from the internationally acclaimed street artist known as Banksy.
An image of the crumbling concrete wall, to which Banksy adorned eyes and a speech bubble, first appeared on his Web site.

Photographer Molly Kolecki initially set out to find it in the West Loop to no avail, but ultimately found it in Pilsen, on 16th Street between Carpenter and Racine.

"We just knew that there had to be more than one Banksy piece here in Chicago," the gallery's blog states. "We were beginning to feel a little slighted when we saw that Detroit, Toronto and Boston had all received multiple hits from Mr. B after his stop in the Windy City."

The gallery says it's looking into confirming the authenticity of a sketch of a rat found in the Loop, which is Banksy's trademark.

Last week, a stenciled work was found at the corner of Randolph and Peoria, on the side of a Veerasway restaurant. The sketch is reminiscent of the Union Station stairway scene from "The Untouchables."

The eccentric, faceless British street artist seems to be on a North American tour promoting his new movie, "Exit Through the Gift Shop," which premiered in Chicago April 30. Banksy appears in the film with a hooded cloak, darkened face and his voice distorted.
His previous sketches have appeared on walls around post-Katrina New Orleans and the Palestinian segregation wall in the West Bank.